by
Ed Donahue
Posted on 09.22.2017 02:20 PM
Over one weekend, 32 teams took to the streets of New York to create short films on a variety of topics including how to spot a child having a stroke and making time to find meaning in life. See which shorts won and learn about the tool many teams used to create an entire short using a mobile phone.
Read more....
---
by
John Sunda Hsia
Posted on 09.19.2017 01:37 AM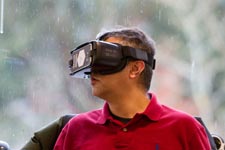 Interested in learning more about VR and AR? See a list of upcoming VR and AR conferences in the U.S. and Canada, along with the most noteworthy events happening in Europe and Asia.
Read more....
---
by
Christy Roland
Posted on 09.07.2017 01:58 PM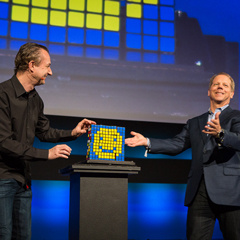 At AT&T SHAPE in Los Angeles, cyber illusionist Marco Tempest demonstrated how magic and AR can merge to create fascinating tricks at his talk on "Inventing the Impossible." He also shares his thoughts on collaboration, technology, and the role the magician plays in foretelling the future.
Read more....
---
by
Christy Roland
Posted on 08.30.2017 01:58 PM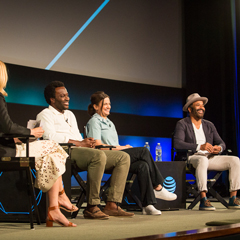 Earlier this year, AT&T and Tribeca Film Institute announced the inaugural winner of the AT&T Untold Stories. Learn about winner Faraday Okoro's experience and the advice he received from award-winning actor Jeffery Wright and Amy Hobby, Executive Director of the Tribeca Film Institute.
Read more....
---
by
Doug Sillars
Posted on 08.28.2017 12:03 PM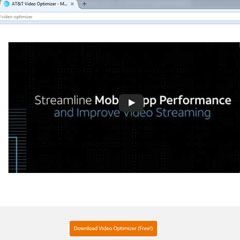 Ready to use AT&T's Video Optimizer tool to analyze how well your mobile apps handle video? Here's everything you need to set up the tool on your Windows computer.
Read more....
---
by
Christy Roland
Posted on 08.25.2017 08:23 AM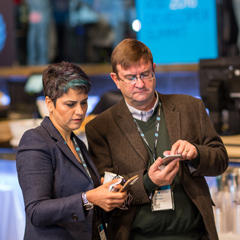 For app developers, the question isn't whether or not to send push notifications, but rather when is the right time. This guide from Ian Naylor, Founder and CEO of AppInstitute, walks you through when to send push notifications, the type of information it should include, and best practices.
Read more....
---
by
Dave Okamoto
Posted on 08.23.2017 08:19 AM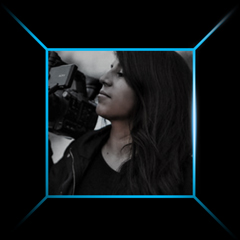 A recent study conducted by USC's Annenberg's Media, Diversity & Social Change Initiative analyzed diversity in filmmaking in Hollywood. The study was a ten-year research project that looked at various metrics across the industry. Learn more about the results of the study, as well as some of the recent programs that have been established to increase diversity in filmmaking.
Read more....
---
by
Christy Roland
Posted on 08.21.2017 01:00 AM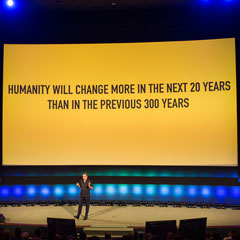 In the next 20 years, technology will change the way we live. We are at the beginning of this powerful transformation and we have a big say in how it will all turn out. Find out why Futurist and Author Gerd Leonhard believes that's a good thing and what we need to do make sure the change goes smoothly.
Read more....
---
by
Christy Roland
Posted on 08.17.2017 01:03 PM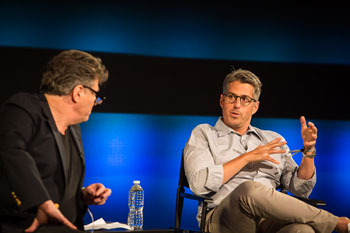 L.A. won the bid for the Summer Olympics in 2028. The Futurecast at SHAPE featured Casey Wasserman and California state officials discussing their plans for the event and how technology will change the way the world experiences the games. See what they had to say.
Read more....
---
by
Ed Donahue
Posted on 08.09.2017 02:20 AM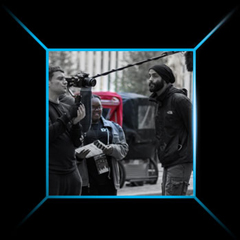 UPDATE: Winners Announced – See which shorts won
Find out how to get the chance to spend the weekend of July 14-15 producing a short film or video content on-site at Warner Bros. Studios at the AT&T SHAPE Create-a-thon.
Read more....