by
Christy Roland
Posted on 08.17.2017 01:03 PM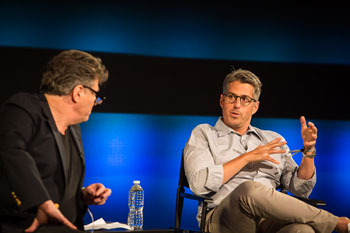 L.A. won the bid for the Summer Olympics in 2028. The Futurecast at SHAPE featured Casey Wasserman and California state officials discussing their plans for the event and how technology will change the way the world experiences the games. See what they had to say.
Read more....
---
by
Ed Donahue
Posted on 08.09.2017 02:20 AM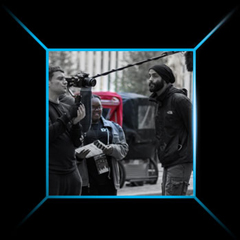 UPDATE: Winners Announced – See which shorts won
Find out how to get the chance to spend the weekend of July 14-15 producing a short film or video content on-site at Warner Bros. Studios at the AT&T SHAPE Create-a-thon.
Read more....
---
by
Christy Roland
Posted on 08.07.2017 03:50 PM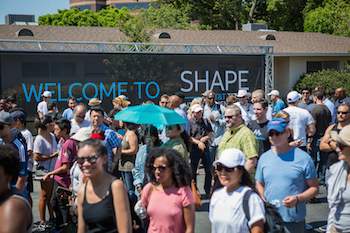 How are technologies like virtual reality (VR), augmented reality (AR), mixed reality (MR), and software-driven filmmaking experiences contributing to and transforming how we consume entertainment? That?s exactly what some of the top minds in the entertainment and technology industries came together to discuss at AT&T SHAPE held at Warner Bros. Studios on July 14th and 15th. The two-day event, which was open to the public, hosted some of the most innovative filmmakers of our time and spurred stimulating conversations among attendees and speakers alike. Read all about it…
Read more....
---
by
Doug Sillars
Posted on 08.03.2017 11:28 AM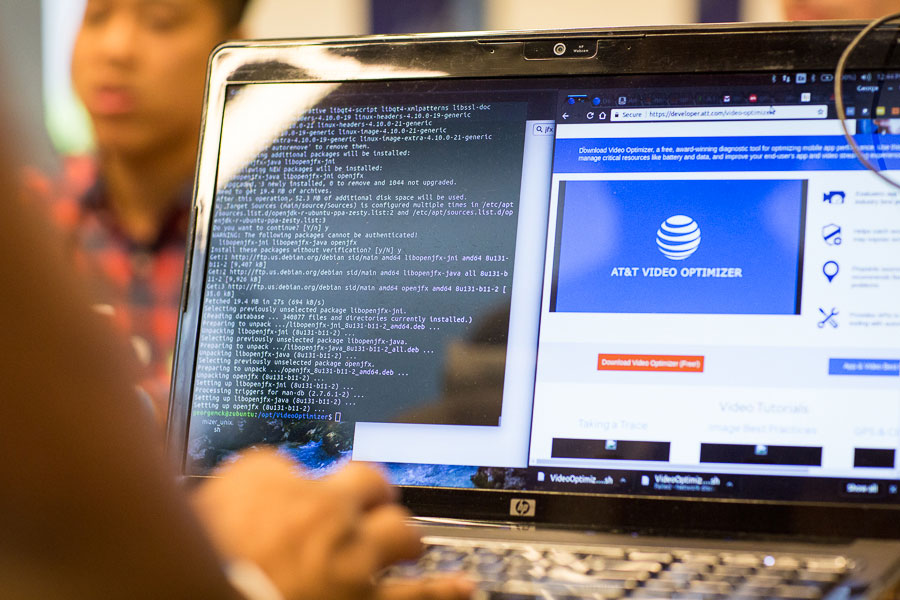 We've been hard at work adding many useful features to the latest version of Video Optimizer. Discover how the latest release of our open source tool to profile iOS and Android applications and their associated video has great new features to help improve network performance of mobile services.
Read more....
---
by
Christy Roland
Posted on 08.02.2017 11:15 AM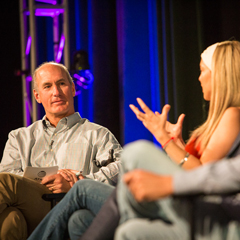 Just a little over a decade ago things in the media world were quite different. Streaming services didn't develop and distribute their own content. Consumers couldn't interact directly with celebrities. Shows were either 30-minute or 60-minute episodes as dictated by TV. Now that's all changed. See how industry insiders Kate Hudson, Michael Kives, and Van Toffler view the landscape today.
Read more....
---
by
Dave Okamoto
Posted on 07.31.2017 03:19 PM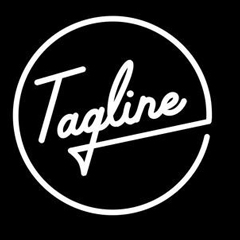 Join us for "Tagline," a podcast produced by iHeartRadio in partnership with Advertising Age. This episode of Tagline focuses on what it means to engineer content, develop creative and create entertainment in an age of VR, AI, and unprecedented access to capture, consume and curate on our own terms.
Read more....
---
by
Ben Nelson
Posted on 07.24.2017 11:30 AM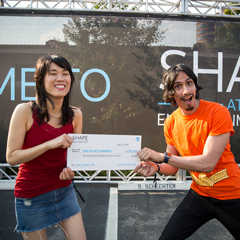 Over 450 people spent 24 hours making some amazing entertainment-centric apps at the SHAPE hackathon in Los Angeles. Find out which teams won and learn about their innovative projects that bring some unlikely characters into the real world.
Read more....
---
by
Ed Donahue
Posted on 07.21.2017 08:40 AM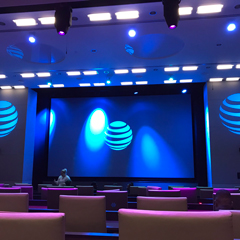 What do you get when filmmakers and video creators come together for a weekend in Dallas to create shorts? Some inspiring and interesting women-directed videos that focused on the intersection of technology and film. See which of the eight teams won and watch their creative entries.
Read more....
---
by
Ed Donahue
Posted on 07.20.2017 11:51 AM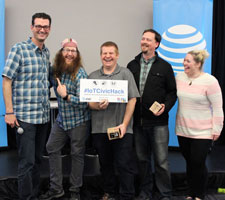 Over 300 hackers attended our Indiana event and among other things developed an app that lets farmers know when to harvest fruit, a dating app for animals, and an app that lets you monitor checking out expensive company equipment. Can you guess which of these apps was the big winner at our IoT Civic Hackathon in Indiana?
Read more....
---
by
Christy Roland
Posted on 07.18.2017 10:53 AM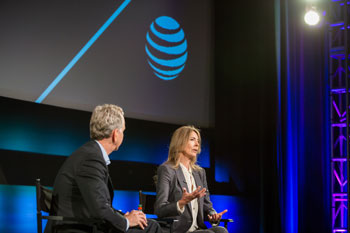 Attendees at AT&T SHAPE had the opportunity to view Kathryn Bigelow's VR short, The Protectors, Walk in the Ranger's Shoes, the way it was meant to be seen: wearing Samsung VR headsets. Find out how you can see the movie and learn more about her motivation when creating these films.
Read more....