Updated: Aug 16, 2019
Published: Jun 26, 2017
Frankenstein AI: Where storytelling and machine learning collide at SHAPE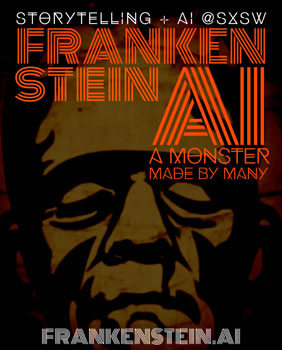 In a previous blog, we highlighted the massive global IoT experiment that featured SHAPE speaker Lance Weiler, Director of Experiential Learning and Applied Creativity at Columbia University, has brought to life. Well … we're proud to say that Weiler is at it again with his latest project Frankenstein AI.
Frankenstein AI is a collaborative storytelling experiment that explores the timeless themes of Shelley's seminal work in an attempt to hold a mirror up to humanity, integrating and exploring the emotions, memories, fears, and hopes of participants. Over the next two years, Lance, serving as the program's creative producer and lead experience designer, and over 2,000 global collaborators will design, build, and run an immersive adaption of Mary Shelley's Frankenstein.
The goal of Frankenstein AI is to challenge the authorship and ownership of stories while also utilizing literature, story, and code in an effort to better understand the challenges we face in the 21st Century. Together participants from around the world will utilize AI, machine learning, robotics, bioengineering and the Internet of Things to create a monster made by many.
Frankenstein AI Collaborators Wanted
Hackers, storytellers, game designers, makers and others interested in a truly unique experience are encouraged to join this collaborative experiment. Over the course of 2017, participants will work together to give birth to a version of Frankenstein's monster – one that mixes emergent technologies such as AI, machine learning, and robotics. Frankenstein AI harnesses speculative fiction as a tool for understanding within an ever-shifting digital landscape to bring a human touch to emerging technology.
In launching Frankenstein AI, Weiler is working to build on the legacy of his first immersive adaptation Sherlock Holmes & the Internet of Things, which has surfaced so many wonderful insights over the course of its life to date. From methodology to design principles to gaining an understanding of how to build dynamic learning and doing environments on a global scale, the program helped to ignite the imaginations of many. All of those inspiring elements were at play at a recent launch event for Frankenstein AI. You can learn more about the launch event that took place by reading Weiler's Frankenstein AI article. However, to hear more about what the future holds for the project and how you can participate … you'll have to join us at AT&T SHAPE and attend Lance Weiler's talk, Sherlock Holmes & the Internet of Things: How to Join a Massive Storytelling Experiment on Friday, July 14th at 5pm.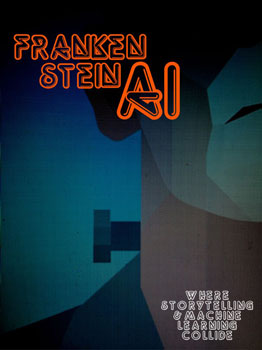 SHAPE is an immersive event that explores the convergence of technology and entertainment. Experience interactive demos that give you a glimpse into the future and explore the magic of virtual reality, augmented reality, and mixed reality. See how entertainment tech will revolutionize content creation. You'll be among the first to witness firsthand some of the latest technology trends poised to go mainstream. This is where you'll find real inspiration.
SHAPE is happening July 14 and 15, 2017 in Los Angeles, California, at Warner Bros. Studios.
We hope to see you in Los Angeles in July.
---
Share this post