Updated: Apr 12, 2021
Published: Jun 05, 2017
Sherlock Holmes & the Internet of Things: How to Join a Massive Storytelling Experiment @ SHAPE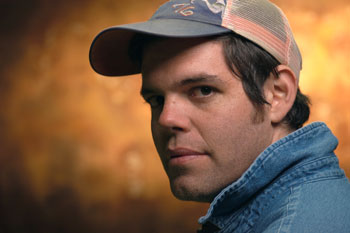 Mixing story thinking, doing, and technological achievement, Sherlock Holmes and the Internet of Things is a massive global experiment with more than 2,000 collaborators from 60-plus countries that combines story, play, and code.
Created by featured SHAPE speaker Lance Weiler, Director of Experiential Learning and Applied Creativity at Columbia University, Sherlock Holmes and the Internet of Things is designed to be an open research and development space that experiments with shifts in authorship and ownership of stories. Using a detective narrative, the massive collaboration examines the policy and ethical issues surrounding the Internet of Things and emergent technologies.
Now you might be asking yourself, how did this global experiment get started; what does the future hold; and how can I join? The experiment began in the fall of 2014 with an impromptu gathering of storytellers, game designers, makers, and hackers. At that point in time, a large number of works by Arthur Conan Doyle, the creator of Sherlock Holmes, had just entered the public domain. Meanwhile the buzz of the Internet of Things (IoT), with its promise of everything rapidly connecting to the cloud, had experienced numerous fits and starts. The creators of the experiment wondered if examining the works of Sherlock Holmes would help them gain a better understanding of the emergence of IoT. So the experiment began with a simple mashup of Sherlock Holmes and IoT.
Over the last two and a half years, Sherlock Holmes & the Internet of Things has forked numerous times as participants have built upon its foundation in an effort to create projects, programs, and prototypes. From immersive storytelling experiences to escape room games to VR and AR apps to enchanted objects powered by IoT to educational programs — Sherlock Holmes and the Internet of Things has helped to establish the space for a massive online/offline collaboration. Since 2015 there have been more than 120 self-organized events around the world.
Join a Global Storytelling Experiment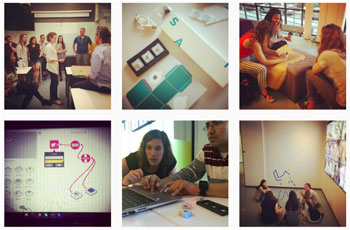 Currently, teams from around the world are working on ideas, design, and how to prototype a 21st Century adaption of Sherlock Holmes that embraces a set of core principles. A prototype could be a game, an immersive storytelling experience, an enchanted object powered by IoT, a Sherlock AI bot, an AR or VR project, a learning program for youth and/or an experience that makes social impact. To find out more, check out this quick start guide.
You can learn more about the experiment, videos of Sherlock Holmes & the Internet of Things events that took place around the world, and learn how to participate by reading Weiler's Sherlock Hack article. However, to hear more about future iterations of the project and how you can participate … you'll have to join us at AT&T SHAPE and attend Lance Weiler's talk, Sherlock Holmes & the Internet of Things: How to Join a Massive Storytelling Experiment on Friday, July 14th at 5pm.
SHAPE is an immersive event that explores the convergence of technology and entertainment. Experience interactive demos that give you a glimpse into the future and explore the magic of virtual reality, augmented reality, and mixed reality. See how entertainment tech will revolutionize content creation. You'll be among the first to witness firsthand some of the latest technology trends poised to go mainstream. This is where you'll find real inspiration.
SHAPE is happening July 14 and 15, 2017 in Los Angeles, California, at Warner Bros. Studios.
We hope to see you in Los Angeles in July. In the meantime … happy detecting!
---
Share this post