Updated: Jan 12, 2017
Published: Jan 06, 2017
2017 Developer Summit Day 2 Recap: Joseph Gordon-Levitt, Challenge Winners, Keynote, a Kinkajou, and Blink-182
The second day of the AT&T Developer Summit was packed with informative track sessions, a stellar presentation about the power of community from Joseph Gordon-Levitt, a keynote that focused on the advances AT&T is making in networking, innovative Internet of Things (IoT) solutions, and a look at how we interact with entertainment is changing. At the keynote, the audience voted and the winners of the Hackathon Invitational, VR/AR Challenge, and Entertainment Project were announced. Of course, there was plenty of time for fun! Attendees could unwind at a pub crawl in the expo hall where they could meet a Kinkajou, or head up to the LG Party to watch some fantastic glow-in-the-dark entertainment. We closed out the event with an incredible performance by Blink-182 powered by iHeartRadio.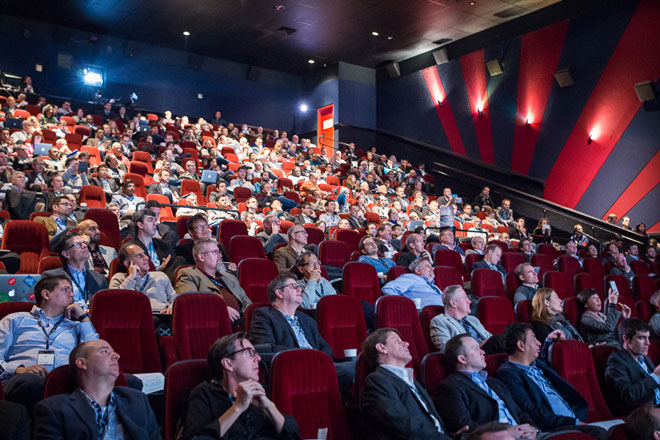 Some comfortable seating to watch and learn from the experts at the track sessions.

Joseph Gordon-Levitt, founder of HITRECORD, talks about the importance of creating things together.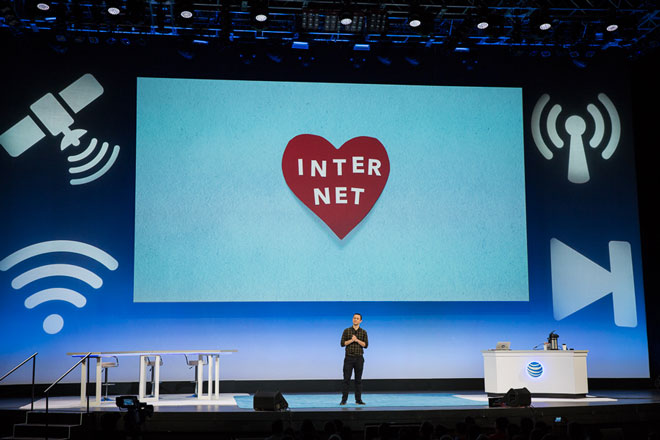 The Internet has the power to facilitate and foster amazing creativity, just look at some of the work done at HITRECORD.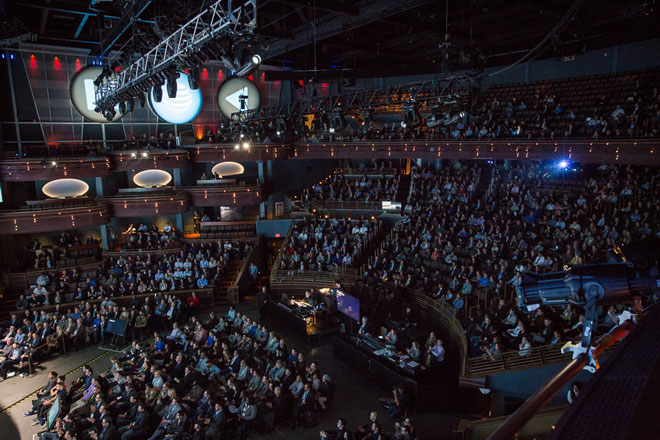 It's a packed theater as we wait for the keynote to start.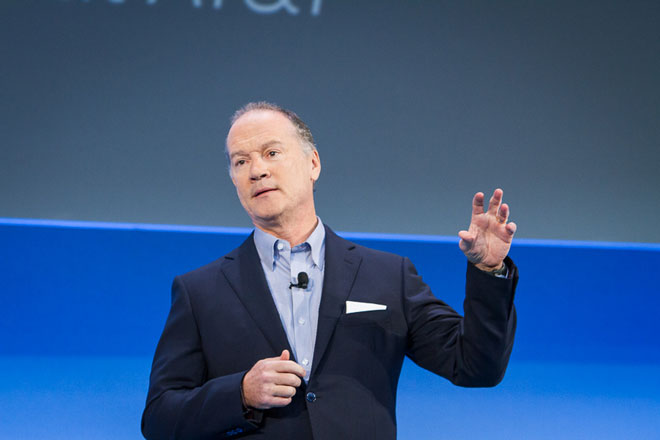 John Donovan, Chief Strategy Officer and Group President – AT&T Technology and Operations, welcomes everyone to the 2017 AT&T Developer Summit Keynote.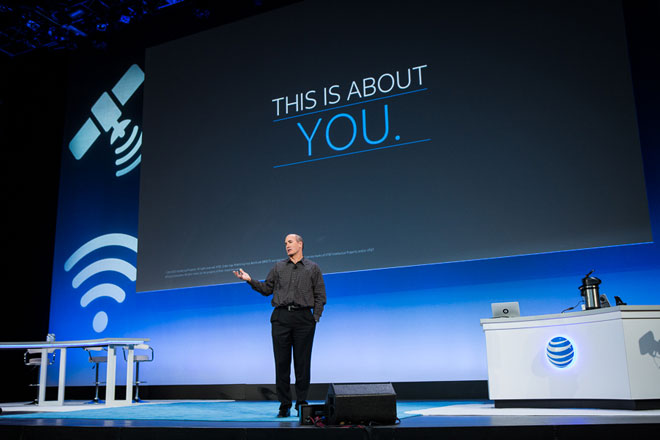 John Stankey, CEO AT&T Entertainment Group talks a little bit about the future of entertainment and guess what it's about.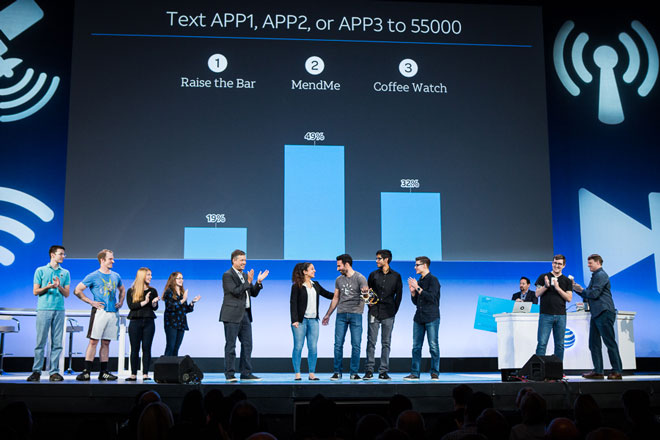 The audience voted and it looks like Team MendMe and their physical therapy app and wrist glove won the 2017 AT&T Hackathon Invitational Winner.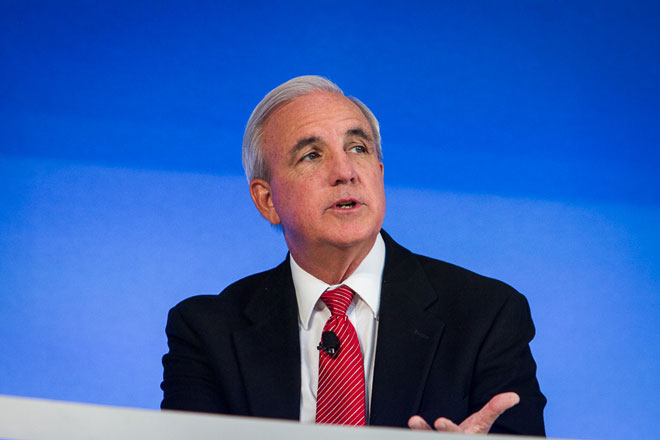 Mayor Carlos Giménez discusses the advantages and importance of turning Miami-Dade County into a smart city.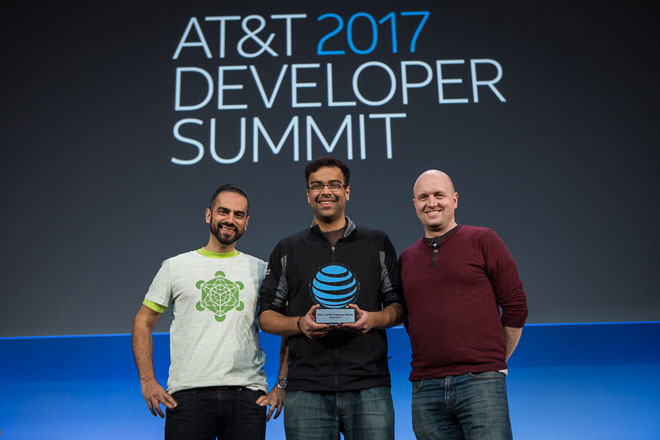 Using augmented reality (AR) to improve prescription fulfillment won the votes for WayPoint RX in the VR/AR Challenge.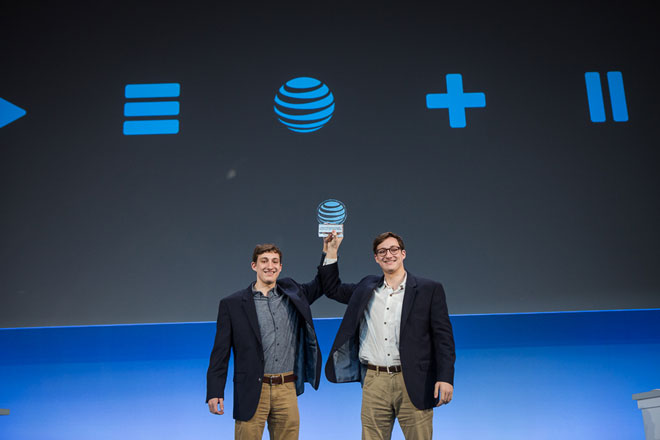 Daniel and Adam Cooper win for their student film Five Windows.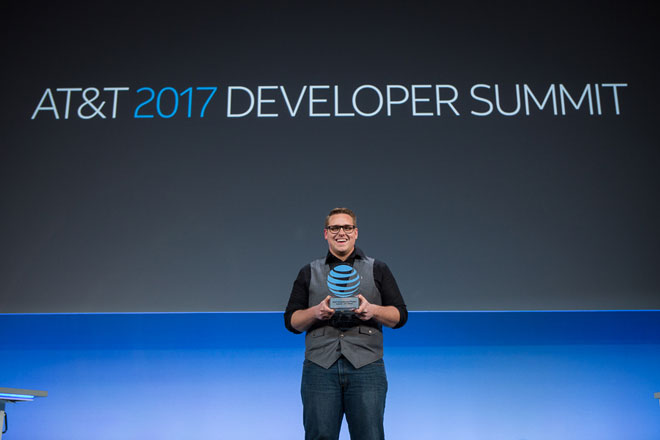 Congrats to Entertainment Project winner Caleb Hermann for his short film Dispatch.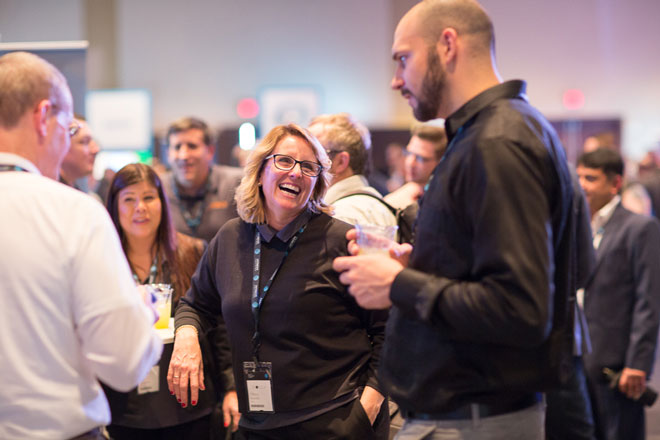 Having fun getting to know people at the pub crawl in the expo hall.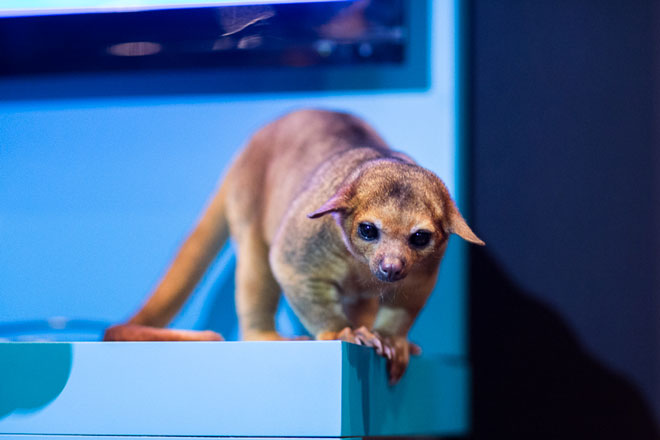 There's a kinkajou in the house!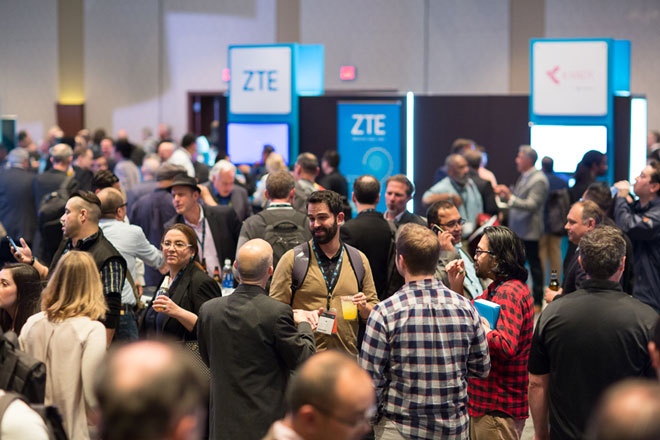 Lots of people to meet at the pub crawl.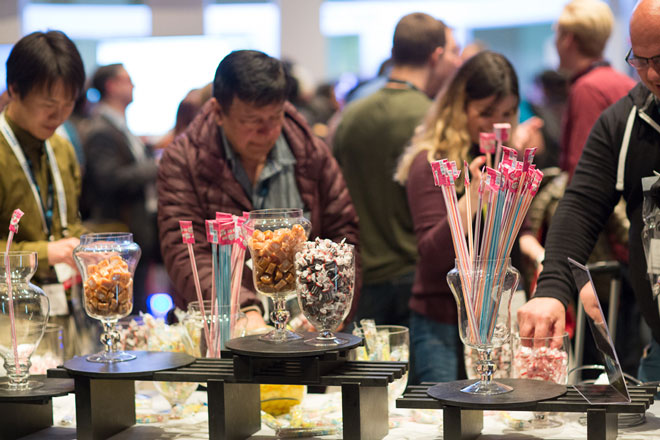 Sweet!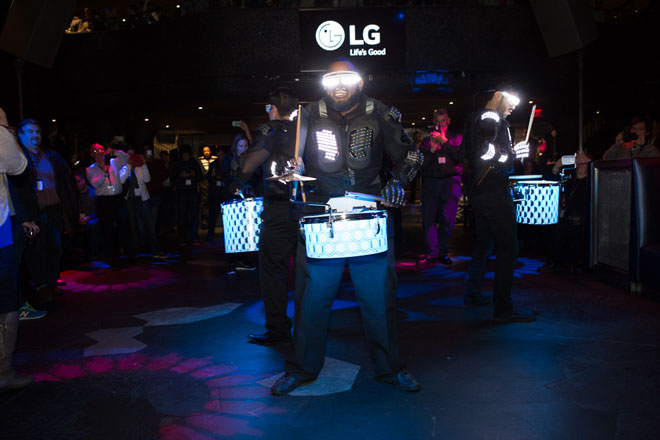 Rockin' out in style at the LG Party!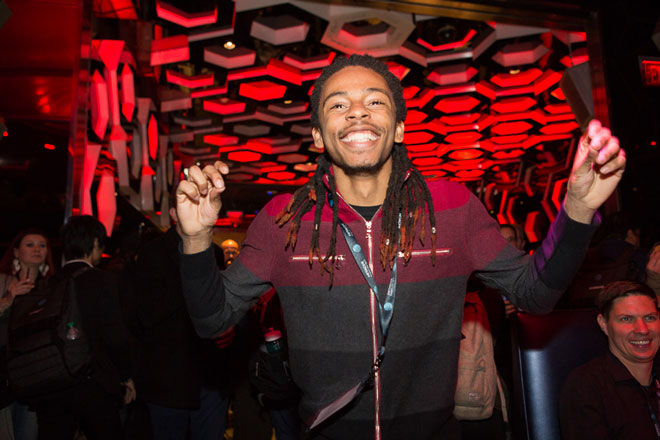 Everyone is getting into the music and having a fantastic time at the LG party.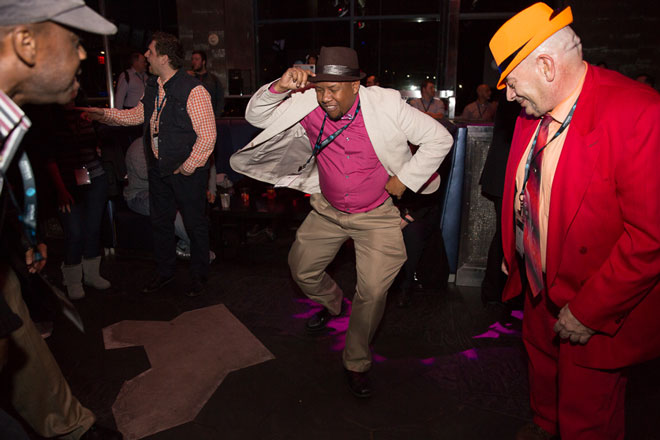 Show us your moves.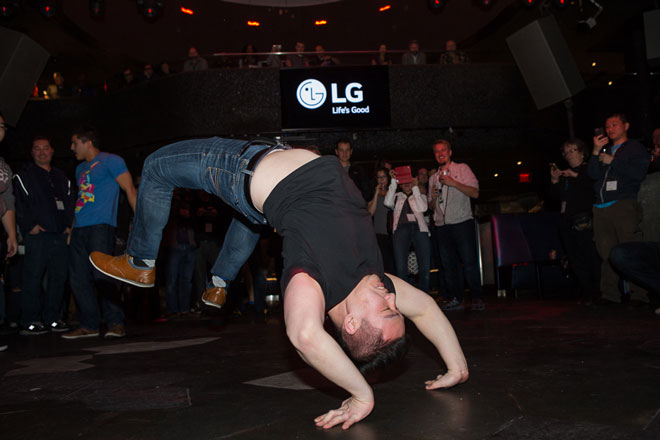 He's got some serious moves!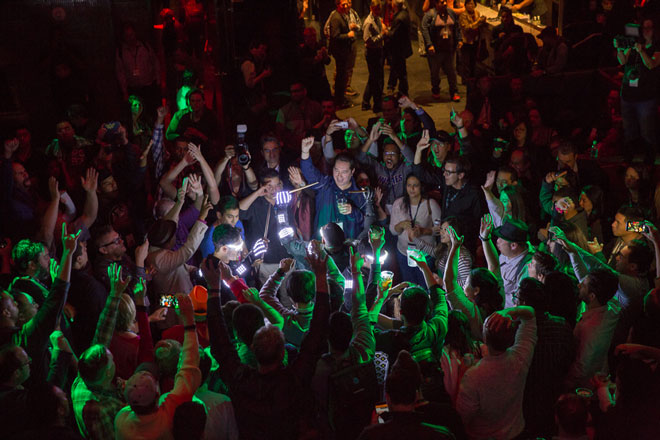 Now that's a party.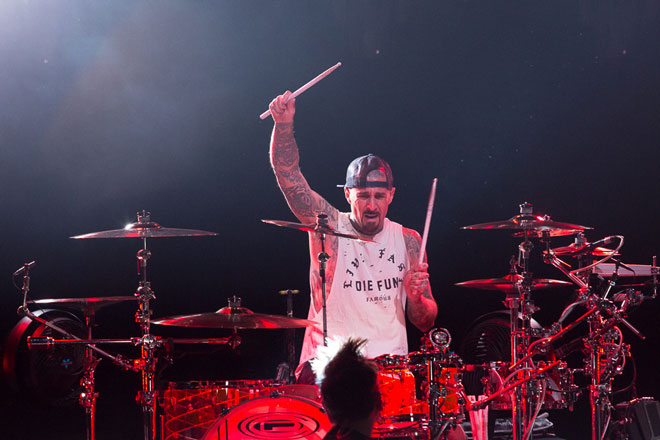 Travis Barker takes it away.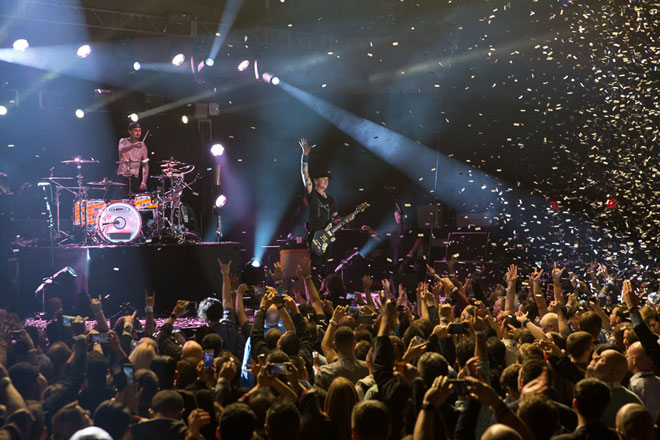 Amazing performance by Blink-182 powered by iHeartRadio
Be sure to check out the photos from Day 1 of the 2017 Developer Summit.
---
Share this post