Updated: Feb 08, 2022
Published: Jun 30, 2017
5 Essential steps to become a mixed reality developer and why to do it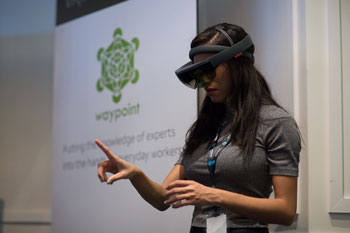 It's an exciting time to be a Mixed Reality (MR) developer. Apple's WWDC keynote gave Augmented Reality (AR) a huge boost thanks to an eye-catching demo and new SDK, while Google's used its I/O conference to unveil a new, self-contained Virtual Reality (VR) hardware platform that eliminates the need for a computer or smartphone to drive the experience. According to research from the International Data Corporation (IDC), worldwide revenues for the AR and VR markers will top $162 billion in 2020—which means the demand for developers that understand how to create compelling mixed reality experiences has never been higher.
Arriving alongside the new AR and VR software is compelling new MR hardware that harnesses the latest design breakthroughs. The technology includes VR headsets like the HTC Vive and Oculus Rift, Microsoft's mixed reality Hololens (and offshoots, like the Acer Windows 10 Mixed Reality headset), and Google's smartphone AR platform Tango and VR platform Daydream. All this new tech means experienced developers have options, though they may have to learn a whole new discipline to take advantage of these emerging opportunities.
Mixed reality developers are in high demand, with companies desperately hunting for qualified applicants. MR developers require a mix of skills, including excellent software programming ability, experience in video and sound production, a proficiency in game development, and strong 3D and UI/UX skills. Since VR and AR development is underway across a range of industries—MR experiences are being created for games and movies, but also education, medicine, sales, trades, and military training—so a diverse background is also desirable.
"As I was working my way through art school, I never pictured myself as any kind of developer much less as an Augmented Reality developer," wrote developer Ben Rubey in a piece titled How I became a Unity 3D and Augmented Reality developer. "Over the years I had taken a few programming classes but I had never considered programming or software development a viable career path. Fast forward four months and here I am, independently programming Augmented Reality apps in Unity 3D."
5 Key Steps in Becoming a Mixed Reality Developer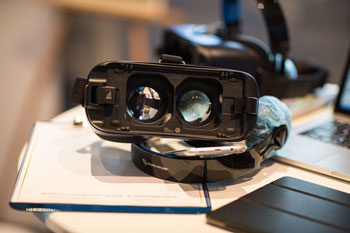 How can a person go from art school student to Unity developer in just a few months? Though there are many paths a person can take to become a developer, there are a few essential steps that anyone can take to help advance the process and end up coding amazing VR or AR experiences in no time.
With MR developers in heavy demand, now is the perfect time to get up to speed and get on with your career building our mixed reality Future.
Explore the Future of Virtual Reality, Augmented Reality and Mixed Reality at AT&T SHAPE
SHAPE is an immersive event that explores the convergence of technology and entertainment. Experience interactive demos that give you a glimpse into the future and explore the magic of virtual reality, augmented reality, and mixed reality. See how entertainment tech will revolutionize content creation. You'll be among the first to witness firsthand some of the latest technology trends poised to go mainstream. This is where you'll find real inspiration.
SHAPE is happening July 14 and 15, 2017 in Los Angeles, California, at Warner Bros. Studios.
---
Share this post