Updated: Feb 09, 2022
Published: Jan 02, 2017
Entertainment Project finalist Dispatch turns a light on the unsung heroes of emergency communication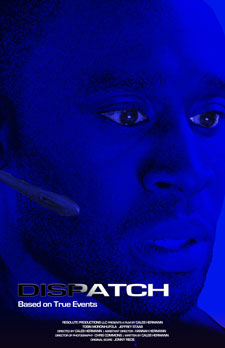 In October, we announced the AT&T Entertainment Project, an open competition seeking imaginative, undiscovered short films from aspiring professional and student filmmakers. Filmmakers are vying for a share of $43,000 in prizes, meetings with AT&T Entertainment executives, and a chance for the winning film to air on the AUDIENCE Network on DIRECTV.We've narrowed down the finalists and will fly them to Las Vegas to show their short films at the 2017 AT&T Developer Summit. Here's your chance to learn about the films before the event.
Dispatch is a thriller/docu-drama that focuses on a rookie 911 dispatcher who receives a bizarre phone call, plunging him into a horrific waiting game. The short by Caleb Hermann is based on a true story. We caught up with Caleb to learn more about making the film, working with his crew, and his thoughts on the video technologies that will shape the future.
Q: Describe your project and what you aim to achieve with it
A: I really wanted to bring awareness to the emergency communications/dispatch community. They truly are unsung heroes, they do so much and go through so much for us every day and they just keep going. I wasn't aware, myself, how much they do for us until I started researching for this film. I was blown away by the traumatic and incredibly hard circumstances emergency dispatchers face on a regular basis.
Q: How did you come up with the idea for your short film?
A: I read an article about a 911 call where a victim of abuse was trying to call for help by "ordering a pizza." It was an incredible story, so I started digging deeper into what dispatchers face. After listening to and reading interviews with real dispatchers I knew their story needed to be told. They deserve so much honor and respect for what they do for us.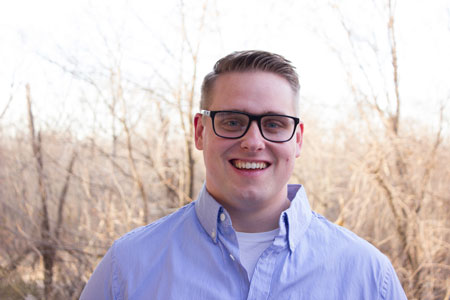 Q: Tell us a little bit about your team and how you worked together to create your entry.
A: From the crew to the cast, our team was phenomenal. I couldn't have asked for a better team. It went so smoothly. Most of us had worked together on other local projects before so we all were pretty close and clicked really well. The set just felt like family. We had a great time together.
Film crew:
Caleb Hermann, Writer, Director, and Producer, Kansas City, MO
Christopher Commons, Director of Photography, Kansas City, MO
Tosin Morohunfola, Lead Actor, Chicago, IL
Jeffrey Staab, Actor, Kansas City, MO
Sarah McGuire, Voice Actor, Kansas City, MO
Aaron Hermann, Voice Actor, Kansas City, MO
Hannah Hermann, Assistant Director, Kansas City, MO
Caleb Vetter, 1st AC, Kansas City, MO
Cory Vetter, Gaffer, Kansas City, MO
Q: What do you find most interesting about making short films?
A: What I love about short films is that you can create a script-to-screen in a relatively short amount of time. This one took us a year from the first day of shooting to a finished product. It's much quicker than putting a feature together. So, to me, it's more of a comfort knowing I will have a finished film to let audiences see in a quicker amount of time.
I think short films are interesting because they allow a filmmaker to pack a punch into such a short little story. I love movies that stir my heart and emotions. I'm blown away when a five-minute short film brings me to tears. My goal is to tug at the heart strings with my short films as well.
Q: What was your biggest challenge and how did you overcome it?
A: The biggest challenge on this film was finding the location and then set dressing it to make it feel like a dispatch center. A local dispatch center was kind enough to give me a tour of their facility as well as answer any questions for the film. We were blessed to find an office space from a friend of a friend. They allowed us to shoot over a weekend. They already had computers and desks set up, too. We just had to add several more computer screens to the mix and a 50-inch TV and we were golden.
Q: Is this the first time you've entered your work in a contest?
A: I have entered a few of my other short films into several various film festivals. I have been blessed to have won several awards with those other short films.
Q: How did you first get interested in filmmaking?
A: When I was fourteen or fifteen I realized filmmaking was what I wanted to do as a career. When I was very little my brothers and I would film and perform little skits. We would reenact movie scenes. I have always just loved stories and creating stories. It's the greatest thing in life to share a story and see someone's life impacted by it.
Q: What does the AT&T Developer Program and contests like this mean to you?
A: This is quite an honor being selected in the top finalists out of the hundreds of submitted films. It is really encouraging to me to see the film so well received. I also love the fact that a contest like this can also bring many more eyes and audiences to the film we created, which in turn means it's touching more lives and spreading the awareness of our dispatchers.
Q: Who have been your biggest influencers in the film industry (directors, writers, teachers, etc.) and what have you learned from them?
A: I don't have anyone specific who has been a major influence. It's all the writers, directors, and producers who started from nothing, but didn't quit and kept writing scripts or creating films with what they had. They didn't let the lack of certain technology or lower places in their lives stop them. I have learned from hearing numerous podcasts, interviews, and reading books from industry professionals that I can't quit. If you create stories that move people and tug at their hearts, they will get out there.
Q: Why should the audience vote for your short film?
A: I think our cast and crew created a beautiful and telling film showing the truth behind what 911 dispatchers go through every day for us and our communities. The vote wouldn't be for us; it would be for all the emergency dispatchers out there.
Q: What advice do you have for new filmmakers just getting started in the field?
A: Keep creating. I have been writing, directing, and shooting my own films for ten years now. That sounds like a long time, but I wouldn't be anywhere near where I am now if it wasn't for every film I created. Even the bad ones. Every script you write; you will get better. Every film you make; you will get better. Don't let the fear of failure stop you from creating. The stories you want to tell are unique to you and no one else can tell them the way you would, and the world is waiting for them.
Q: What video technologies do you see shaping the future of film and content creation?
A: Technology has never been more accessible and affordable as it is today. Anyone can get a laptop and start writing scripts with free software. Anyone can get a hold of a cheap camera, that takes HD footage, and make a film. The door to the world is open to filmmakers with the Internet. I can't believe how many people have been able to see my short films online. There is such a great opportunity to get your films made and get them out there for not a big investment. So there is no excuse not to be making content and films if that is your passion.
Q: What are your future plans for your project?
A: I would love for this film to be seen by as many people as possible. Just so that everyone can be aware of the dispatchers in their communities and be thankful for them.
Q: What do you hope to do with the prize money?
A: Invest into the future of my filmmaking career. My wife and I would love to move our family out to the LA area. My passion has grown more and more for screenwriting and I would love to pursue that niche in the industry. We may also use the money for our next film.
AT&T Official Selection – Dispatch
Watch all the films and interviews with the filmmakers here.
---
Share this post