Updated: Dec 14, 2016
Published: Dec 03, 2016
What You Need to Know About the 2017 AT&T Developer Summit

The AT&T Developer Program is pleased to announce that registration is now open for the 2017 AT&T Developer Summit, January 3-4, 2017, at the Palms Casino Resort in Las Vegas, Nevada. The 2017 Developer Summit promises to deliver the networking events, exhibits, and content attendees have come to expect, plus some new surprises that highlight our leadership in providing entertainment to customers like no one else.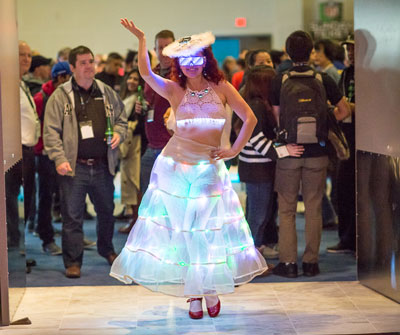 What's New?
Conference—Discover how AT&T is positioned at the convergence of technology and entertainment during a two-day conference prior to CES, which starts on January 5. At the conference, learn about the exciting opportunities for developers and creators ahead.
Hackathon Invitational—We're inviting developers from across the country to embrace mechatronics, the art of mixing mechanical engineering with electronics and wireless connectivity. Semi-finalists will be hand-selected from this year's hackathon participants. Three finalists will get to pitch live on stage during the keynote for a chance to win $20,000!
VR/AR Challenge—Innovators in the virtual reality (VR) or augmented reality (AR) space square off in the VR/AR Challenge. Attendees can experience all the participants' demos that focus on the film experience, healthcare, or accelerated learning using VR or AR, and vote for the winner of the $20,000 grand prize.
AT&T Entertainment Project—AT&T is committed to transforming how people watch their favorite entertainment—anytime, anywhere, on any device. Filmmakers have submitted their short films for a chance to win $20,000 and an opportunity to meet with AT&T entertainment executives. There will be a exclusive viewing of the films for Developer Summit attendees January 4.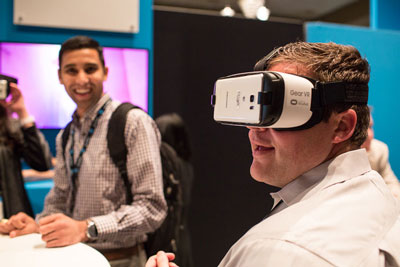 2017 AT&T Developer Summit Schedule
Tuesday, January 3
2:00 pm
VR/AR exclusive and Welcome Reception—Welcome to the 2017 AT&T Developer Summit! Check-in to Summit early in the Addison room and cast your vote for the best VR/AR Challenge finalists demos. The Welcome Reception starts at 6 pm where you can grab awesome swag, tech gear, and devices being given away on Tuesday night only.
5:00 pm
Futurecast—Last year, the Futurecast featured an intimate conversation between tech evangelist and author Robert Scoble and commentator Andrew Keen. The 2017 Summit Futurecast will feature Nonny de la Peña, founder and CEO of Emblematic Group, who is working on a new form of journalism that combines traditional reporting with emerging virtual reality technology to put the audience inside the story. VR can create a duality of presence that allows users to tap into feelings of empathy based on the visual content they are immersed in. Join us for this Futurecast, where we will explore how virtual reality is enabling the next wave of storytelling, journalism, and content creation.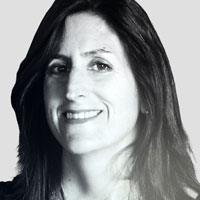 Nonny de la Peña was selected by Wired Magazine as a #MakeTechHuman Agent of Change and has been called the "Godmother of Virtual Reality" by Engadget and The Guardian. Additionally, Fast Company named her "One of the People Who Made the World More Creative" for her pioneering work in immersive storytelling. As CEO of Emblematic Group, she uses cutting edge technologies to tell important stories—both fictional and news-based—that create intense, empathic engagement on the part of viewers.
6:00 pm – 9:00 pm 
Welcome Party, Brought to You by LeEco
Be sure to arrive for Summit January 3rd, because this is one party you won't want to miss! Courtesy of our sponsors, we have over $80K of devices, premium swag and grand prizes only up for grabs during the Welcome Party. You will have a chance to visit the exclusive Welcome Party swag bar, win a grand prize and cast a vote for your favorite VR/AR Challenge demo.
Wednesday, January 4
9:00 am–1:30 pm
Track Sessions—Attend executive-led panels, and sessions on trends and hot topics such as the Internet of Things (IoT), VR/AR, Connected Home, Enterprise, Trends, and the Future of Entertainment. Experts from AT&T and industry aficionados will lead the sessions. Be sure to check the full schedule to plan your day of learning. Some highlight sessions worth checking out include:
Getting to "IoT in a box"

AT&T Entertainment Project: Short Film Finals

Top 10 Predictions for the Future of Entertainment

Executive Panel: The Future of Connected Home
10:00 am – 2 pm, 4:30 pm – 6:30 pm
Sponsor Expo—Experience all the latest and greatest technology with our sponsors and AT&T specialists. You can chat about the recent news and announcements, get hands-on demos with "the-next-big-thing," or chat with sponsors and AT&T experts on specific technologies.
2:00 pm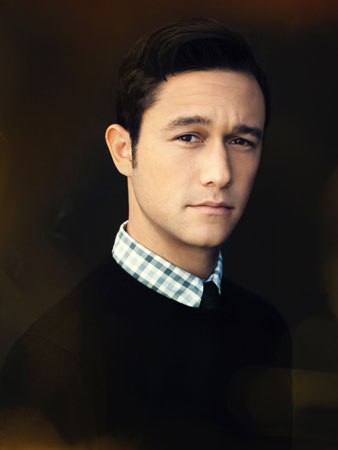 Celebrity Speaker—People are still talking about last year's celebrity speaker Kevin Spacey. This year we're happy to announce a special appearance by Joseph Gordon-Levitt on Wednesday, January 4, at 2 pm Pacific.
Founder of hitRECord, listen to Joseph Gordon-Levitt discuss technology and the wonders of distributing and disseminating art to the public through the net, "The difference between a crowd and a Community". Gordon-Levitt informs, inspires and interacts with the audience.
3:00 pm
Executive Keynote—Be the first to hear how AT&T is shaping the industry and changing the way people communicate and connect. AT&T executives will take the stage for a must-see keynote to share what's new and what's on the horizon for 2016.
4:30 pm – 7 pm
Expo Pub Crawl
Immediately following the Keynote, join us in the Expo Hall for the Pub Crawl co-hosted by TEKsystems. Select exhibitor booths will be offering a choice of craft beer and wine for you to enjoy while learning about their latest products and services.
6:00 pm – 8:00 pm 
LG Party
Your visit to Vegas wouldn't be complete without an over the top party experience. LG will be taking over Moon nightclub for an evening filled with surprise entertainment and awesome grand prize giveaways.
7:00 pm –11:00 pm
Rock @ RAIN
Join us for an exclusive private concert, powered by iHeartRadio, in Rain Nightclub featuring BLINK-182 powered by iHeartRadio! LED wristbands from ZTE will light up the night as Blink-182 plays their biggest hits and songs from their most recent album, California.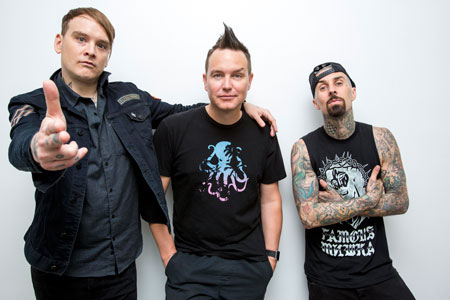 We will continue to update the schedule here and on the registration website to give you the most recent information about the conference. For the full schedule of events, visit: https://devsummit.att.com/schedule. Don't forget to register for the event  at no cost for a limited time only—registration goes up to $150 starting December 5, 2016. We hope to see you in Las Vegas in January!
---
Share this post