Updated: Feb 10, 2022
Published: Feb 22, 2017
A definitive list of smart cities with open APIs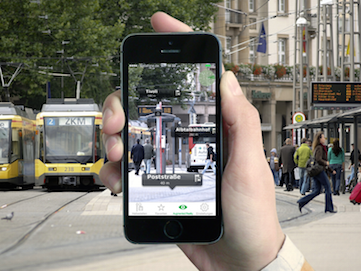 Today, city leaders all over the world have embraced the smart city concept with enthusiasm, and with good reason. With more than 50 percent of people worldwide living in cities — a number projected to grow to nearly 70 percent by 2050* — the challenges cities face will also continue to grow. This includes everything from sustainability and energy use to safety and effective service delivery.
In order to meet these challenges, and in an effort to support transparency, openness, and innovation, city governments across the U.S. are increasingly sharing data and creating APIs for developers. These APIs run the gamut of use cases, from transportation data to public art locations. So we encourage you to explore the below best-in-class Developer Portals and build the next generation of smart city apps utilizing real city data.
San Francisco, CA
https://data.sfgov.org/developers
San Francisco has certainly earned its reputation as a tech mecca. It has one of the most robust API offerings of any city and has over 900 datasets available.  Just checkout a few of the offerings:
Film Locations  –  Building Inspection Violations  –  Public Bicycle Parking
Philadelphia, PA
https://www.opendataphilly.org/
The city of brotherly love has over 300 datasets and is making some progress with its API game. Available APIs include:
Transit Locations  –  Public Art Descriptions  –  Bikeshare Usage  –  Event Guide
New York, NY
https://nycopendata.socrata.com/
https://developer.cityofnewyork.us/
New York City has a ton of datasets available, but it still has some work to do on the API front. Still, the city that never sleeps is continuing to expand its API set and has a few currently out in beta.  The Department of Education (DoE) School Choice API has a lot of app potential.
Events Calendar  –  DoE School Choice  –  Construction Worksites  –  City Hall Data Feed
Seattle, WA
Seattle probably has one of the most robust datasets available on this list.  You can access a good portion of the datasets with the Socrata Open Data API. Obtain the documentation and access via the data.seattle.gov site. Fun discovery, the most common pet name in Seattle is Lucy!
Public Art  –  Officer Involved Shootings  –  Pet Licenses
Los Angeles, CA
With over 1,500 datasets available and a public platform for exploring, visualizing, and downloading location-based data, Los Angeles is at the forefront of the open data movement. Offerings include:
Building & Safety Permit Info  –  LAPD Vehicle & Pedestrian Stops  –  Crime Data
Austin, TX
In May 2016, the City of Austin upgraded the user interface and reorganized content for their open data portal. The result is a more effective portal for developers to use to easily access and leverage the data and APIs, which is great because there are a lot of options available.
Affordable Housing Inventory  –  Traffic Cameras  –  Green Buildings
Washington DC
You'd hope that the nation's capital would lead the way in the open data movement, and in many ways it does. With close to 1,000 datasets across 21 categories there is plenty to explore in this developer portal.
Car Share Locations  –  Bicycle Lanes  –  Farmers Market Locations
Dallas, TX
https://www.dallasopendata.com/
While not the most robust dataset out there, the developer portal is sleek and easy to use. The city does a great job in using the available data to measure its performance – especially in the public safety category. Available APIs include:
Officer Involved Shootings  –  Animal Shelter Data  –  Police Arrests  –  Code Violations
Kansas City, MO
With over 4,000 datasets across over 20 categories Kansas City's developer and open data portal aligns well with the city's attempt to become the capital of Silicon Prairie. They could do some work on the UI, but otherwise OpenData KC is as robust a database as you will find.
Dangerous Buildings  –  Future Bidding Opportunities  –  Green Projects  –  Energy, Air, Climate Impacts
*Citation:
United Nations, Department of Economic and Social Affairs, Population Division (2014).
World Urbanization Prospects: The 2014 Revision, Highlights (ST/ESA/SER.A/352)
---
Share this post