Updated: Dec 11, 2020
Published: Jan 03, 2020
Video Optimizer 3.0 Release
We are thrilled to announce that on December 27th, 2019, AT&T released Video Optimizer 3.0, a major update of our award-winning software for mobile developers, content providers, and video producers.
Video Optimizer 3.0 introduces audio analysis features to complement our video analysis. There is a new Audio Best Practice called "Streaming Separate Audio and Video" that you can read in full here. In short, it recommends streaming demuxed (separate) video & audio files, but identifies potential issues with that approach and best practices for avoiding those issues.
Video Optimizer 3.0 now detects if audio and video segments are demuxed into separate audio & video files. The Video Stream section of the Video tab now includes separate tables for audio and video (when applicable) to better view segments and analyze stalls. This is especially helpful when a stall is caused by issues with audio file download. These tables include several new columns, including one that indicates if a segment is audio, video or muxed, one that indicates the stall time of any stalls, and a TCP state column indicating any "reset" or "finished" packets. Any gaps in video segments received are also now indicated.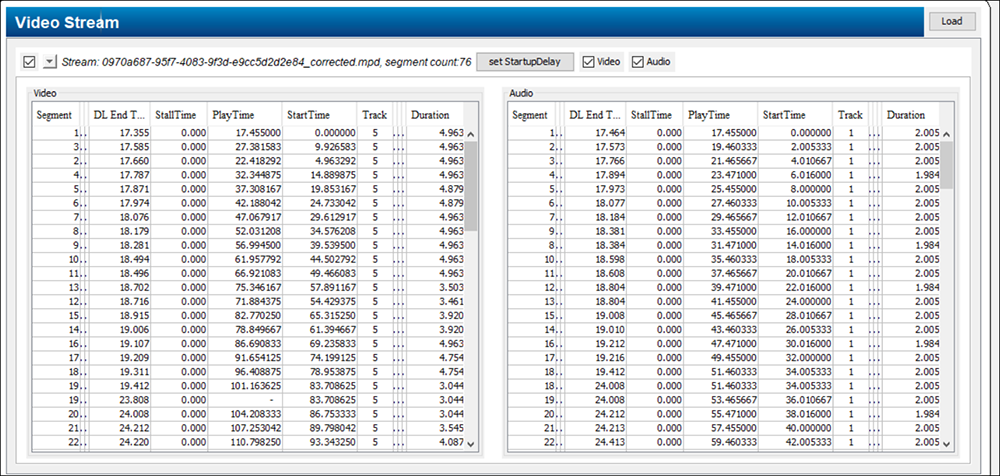 Video Optimizer 3.0 greatly simplifies the user experience for capturing HD video traces on iOS devices. Use of Xcode provisioning profiles and signing certificates is no longer required.
Video Optimizer 3.0 adds support for trace collection using Mac computers running the new Catalina OS. It also adds support for trace collection on devices running the new Android 10 OS.
Video Optimizer 3.0 also adds several usability improvements:
Export option in diagnostics tab is enhanced to support exporting only rows selected by the user.
Sorting feature has been added to the tables in the Statistics tab.
The audio & video tables on the Video tab can each be toggled on & off in order to show more details of the table still being displayed.
---
Share this post