Updated: Mar 17, 2020
Published: Jan 22, 2020
How to use Video Optimizer attenuation to test video ABR ladders
There are many ways to use Video Optimizer to analyze and improve the performance of your mobile apps. One really valuable feature is the ability to simulate constrained bandwidth conditions and set a maximum bandwidth in Mbps. This can be very useful for real-world testing of how well your ABR ladder is working for the playback of video under a constrained bandwidth. Since the majority of video streamed over cellular networks is attenuated to somewhere around 1.5 Mbps, we created a video showing how you can quickly and easily simulate that attenuation and verify which resolution in your ABR ladder streams the best at that rate limit.
To view the complete video, use this link: https://youtu.be/0HhVmxKR6bQ
Open Video Optimizer and connect your test device.

Start trace collection and set the desired attenuation.

Open your app and start video playback.

Adjust playback resolution and monitor for video stalls at each resolution.

If you find that you aren't getting as high a resolution as you expect at some bandwidths, it is probably because you haven't accounted for all of the different factors that reduce the available bandwidth for video. The chart below depicts them all: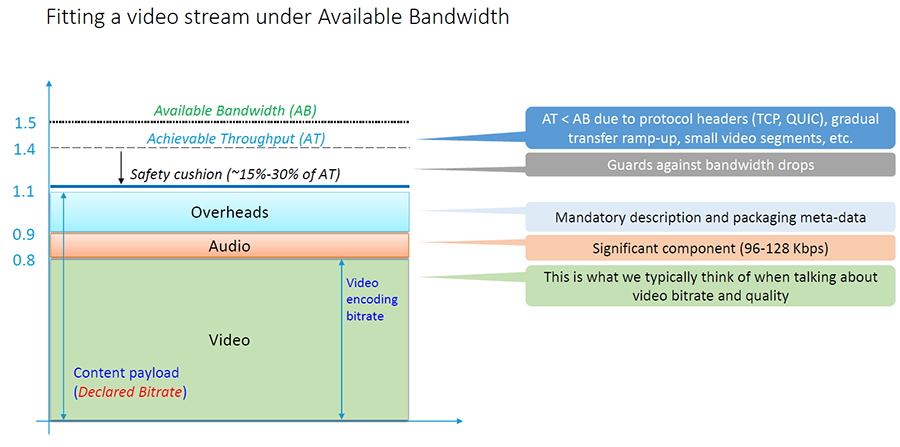 Please feel free to contact us if you have any trouble working with Video Optimizer.
---
Share this post