Updated: Feb 08, 2022
Published: Feb 14, 2017
AT&T Application Resource Optimizer (ARO) is now Video Optimizer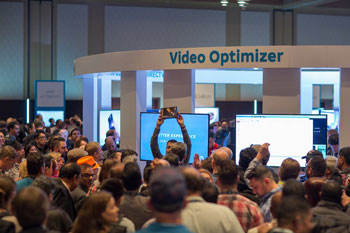 Post by Dharmik Mehta, Senior Product Marketing Manager – Device Ops & Developer Services Marketing
AT&T has been providing ARO as a free analytics tool since 2012 to help improve mobile application developers optimize their apps for critical resources like battery and data, as well as key user experience parameters like performance and security features. Usage patterns of mobile users is changing significantly. Consider that in 2012 only a small fraction watched video on mobile devices. According to Cisco, by 2020, 75% of all mobile traffic is expected to be video, which means optimizing video delivery and streaming becomes even more critical.
Recognizing this growing need for optimizing video streaming on mobile devices, we are rebranding ARO to Video Optimizer and including tools to test video streaming. Video Optimizer will support ARO's features, and continue to improve all-around application optimization, but with a strong focus on video.
ARO 6.0 will be the last version available with the ARO branding. We released Video Optimizer 1.0 in January 2017 with the same feature set as ARO 6.0. The software upgrade to both Video Optimizer 1.0 and ARO 6.0 will be made available as Video Optimizer 1.1.
Learn more about Video Best Practices
Learn more about the new features in ARO 6.0/Video Optimizer 1.0
If you have questions about ARO or Video Optimizer, please let us know in the comments.
---
Share this post