Updated: Feb 08, 2022
Published: Mar 21, 2017
Increase Mobile User Engagement with the Right Music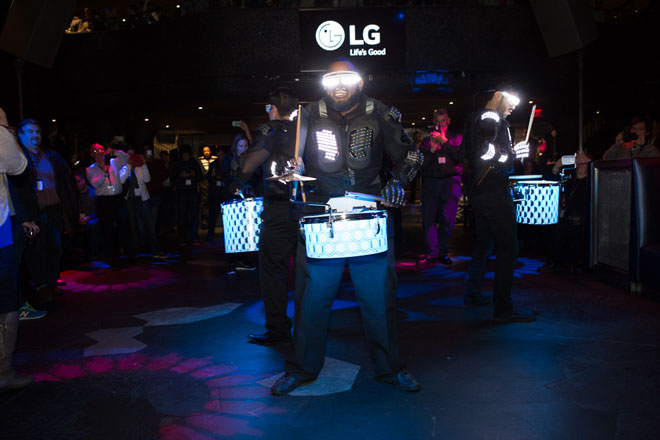 It's 2017 and modern life has shifted into "mobile-first" overdrive. Virtually everything we do somehow involves using our phones. Shopping, navigating, communicating, hailing a cab, even shipping a package can get done with a mobile app. If your business is not mobile-first, you may be lagging behind. Newer businesses might have grown up as a mobile app, but if established "legacy" businesses aren't mobile, you should develop your strategy as quickly as possible.
However, going mobile presents many new challenges. The mobile app space is crowded and hyper-competitive. So how can you make your mobile brand stand out above the rest? There might be one component you're overlooking: music.
Form an Emotional Connection
Music can be described as a language for emotions. Adding music to your app gives you an additional tool to drive emotions such as calm, excitement, or happiness. Music can give the application another channel to affect the user's experience, which can increase user engagement and retention. It may also increase the credibility of the application by presenting a more polished product where every detail has been considered. The music experience should carry as much weight as the rest of the design like colors and fonts.
Selecting the Right Track
Before choosing the music for your app, you must outline your objectives. What kind of app are you developing? How will the music be used? Games need motivating, heart-pumping music. Puzzles should present something soothing with steady repetition to get users into "the zone."  Choose music like a director who dictates the mood.
There are many examples of successful applications built around great soundtracks.  A stellar example is Snapchat's Selfie face filters. All the filters include music or sound effects that enhance the user experience. Another great example can be found in the puzzle game Monument Valley, which plays soft and mystical music to promote concentration and engagement.
Licensing Doesn't Have to Break the Bank
Industry insiders agree, music licensing is complicated. You must have a license ,or you can get blacklisted or even sued. More importantly, the musicians deserve to get paid for their work.  There are dozens of companies trying to make this easy for you. Each one seems to have different licenses, prices, and wildly varying quality. Licensing costs can range from free to tens of thousands of dollars. The music industry really is as old as Mozart, and businesses have done a great job keeping their hands on it. Luckily, we have found a few great stock music sites that offer straightforward licensing, affordable pricing, and lots of superb music.
When you are ready to source some actual tunes, checkout:
Stockmusic.net: Simple license terms with a robust search system that makes it easy to find the best tracks.
pond5.com/music: Huge library, varying prices, and lots of options.
audiojungle: Cheap prices, huge library, but somewhat cumbersome search interface
If you would like research more choices, simply Google the phrase stock music.
Be Dynamic For Your Audience
Business genius Scott Galloway believes to be successful, applications must implicitly collect user data, then dynamically react and adapt the user experience based on what it learns. This might sound daunting, but let's think small. Improving the user experience could be as simple as collecting your user's age, then dynamically choosing age appropriate music. This reactivity will demonstrate higher back-end intelligence and provide a better user experience. The result could upgrade a user who is "somewhat engaged" to "more engaged."
In the end, music can be a tool to help engage your users by enhancing their experience. You might have a great game or app. Spend some extra time to enhance it further with music. It can make it that much more successful. Your app needs to be engaging at all times. Let the music do some of the work for you. You may be surprised what a difference it can make.
---
Share this post