Updated: Jun 20, 2018
Published: Jun 20, 2018
AT&T Video Optimizer 2.0 Release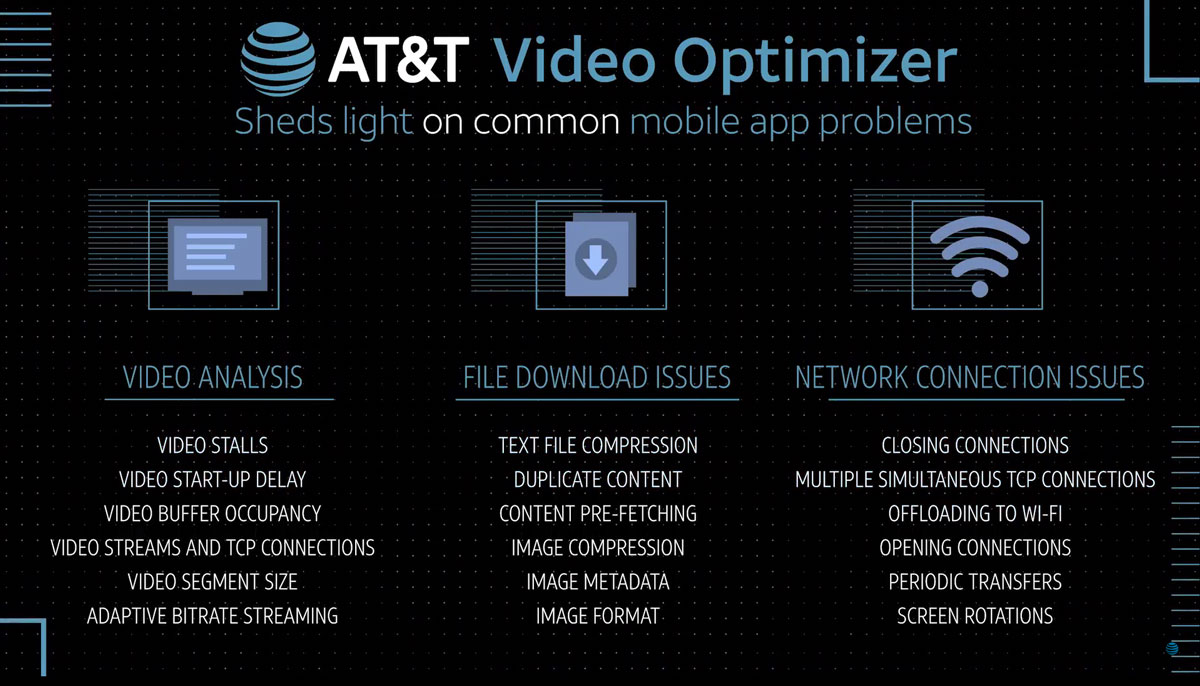 We are happy to announce that on May 18th, 2018, AT&T released Video Optimizer 2.0, the latest version of our award-winning software for mobile developers, content providers, and video producers.
Video Optimizer is a free, cross-platform, visual, open-source, diagnostic tool that can help you find and fix a wide variety of issues with mobile apps and video streams.
Below are key features included in this release.
Key Features:
iOS attenuator feature is now available both on the Graphical User Interface and Command Line Interface versions. It currently supports static attenuation for the required speeds.
Video analysis settings has been added to the Preferences within Video tab. A new option called "Near Stall" is included in video preferences.
Enhanced support for HLS video streaming.
Modified Video Parser wizard to more easily edit the capture group.
Other Enhancements include:

Refresh button is now moved to the TCP/UDP flow table in Diagnostic tab
Export JSON has been streamlined and enhanced with additional metadata
Percentage savings and verbiage updates have been added to the Best Practices such as Text file compression, Image format and Minify CSS, JS, and HTML
Learn More
You can learn more about Video Optimizer, including all the relevant documentation, and download the new release, on the AT&T Video Optimizer web site.
You can learn more about other mobile development topics in our Mobile Development Best Practices recommendations.
---
Share this post