by sh480c Posted on 09.28.2016 11:15 AM
Virtual Reality (VR) is becoming increasingly popular, and if you haven't already tried out a VR headset and immersed yourself in a VR video or a VR app, it's not too late. After all, 2016 is the year of VR – or haven't you heard? Since you can experience VR right on your smartphone without a specialized headset, there's no reason why you shouldn't see what all the excitement is about. We've rounded up 10 free VR apps to help you get acquainted with the experience.
Read more....
---
by vv285e Posted on 09.27.2016 11:00 AM
Not very long ago, huge leaps in technology only seemed possible in the world of science fiction; in reality, tech has been improving at a slow, predictable pace. However, the emerging technology of augmented reality (AR) promises to make these dreams of sci-fi innovation a reality. With applications ranging from entertainment to enterprise solutions, AR is poised to become the technology of the future and Augment's Essential Guide to Augmented Reality can show developers how.
Read more....
---
by am355y Posted on 09.22.2016 05:13 PM
We are extremely excited to announce the release of the Application Resource Optimizer (ARO) version 5.1.  ARO 5.1 has a number of great new innovations and tools that will make understanding your mobile application's performance easier. In addition to bug fixes and continuing to support the latest iOS and Android releases, there are three major […]
Read more....
---
by am355y Posted on 09.19.2016 02:44 PM
HTTP is the framework that the web (and networked mobile apps) is built on. Nearly every file delivered on the web and in mobile applications uses HTTP for the transport. However, data sent via HTTP is not sent securely, meaning that if it is intercepted, it can be read by anyone. This best practice looks at the benefits of using HTTPS, a highly-secure version of HTTP, to help prevent intercepted data from being read.
Read more....
---
by gg0452 Posted on 09.15.2016 09:53 AM
Last weekend we invited Dallas developers to The Grove for a mobile app & IoT hackathon. Despite rain and flash flooding in Dallas, about 90 developers and designers came together to build some awesome projects!
Read more....
---
by jb469p Posted on 09.13.2016 01:11 PM
I recently made the trek from our Pacific Northwest offices to the Dallas Texas area. (Yes, I know, it's hot in Dallas during the summer.) I was able to finally attend the RTX show in Austin, Texas, in July (And yes, I understand it's hot in Austin in the summer, too, but the show was too good to miss.).

Read more....
---
by gg0452 Posted on 09.08.2016 02:16 PM
With the emergence of Virtual Reality (VR) systems such as Oculus Rift, Microsoft Hololens, Samsung Gear VR, HTC Vive, and Magic Leap, developers are beginning to increase their attention on VR technologies and solutions. For companies looking for early-stage funding support, there has been a surge in the number of accelerators for VR-focused startups. While we cannot endorse any accelerator, we wanted to call out a number of accelerators that you may want to research if you're interested in VR.
Read more....
---
by gg0452 Posted on 09.07.2016 03:01 PM
You've built dazzling IoT projects, but because you've only used WiFi or Bluetooth, they're restricted to the walls of your building – or they need to be brought back to download the data they've logged. You thought about adding cellular, but didn't want to fool around with learning arcane commands or spending a huge amount of money on legacy cellular technology like 3G.
Read more....
---
by am355y Posted on 08.29.2016 02:12 PM
AR is still in its infancy, but if it's going to takeoff, these are the use cases we think developers should explore to allow the technology to reach new heights.
Read more....
---
by am355y Posted on 08.25.2016 09:03 AM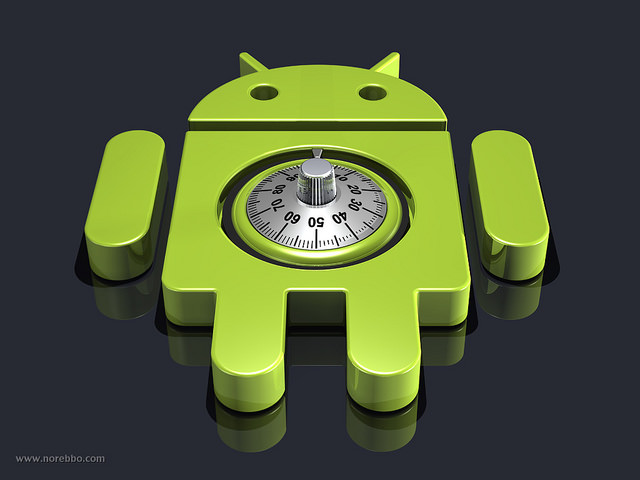 Smartphones carry a wealth of personal data on them. Depending on the use of your application, you may need to transmit some of your customer's private data to your server. The security of this data is important to your customers, and to your business. Learn best practices that can help keep data secure.
Read more....