Updated: Jul 08, 2015
Published: Jul 08, 2015
Why Mad Max Needs Connected Car Technologies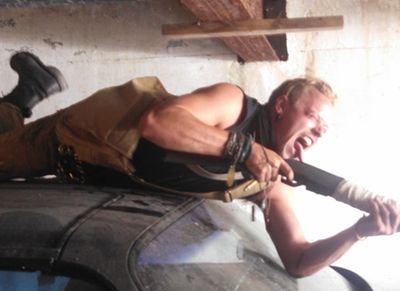 Mad Max returned to the theaters this year with Fury Road. It is always interesting to look at the technology in science fiction movies—particularly those with a dystopian future where all the deadly technologies are optimized (e.g., weapons), but others have remained the same (e.g., latest gaming consoles).
As you think about Mad Max, shouldn't some of the Connected Car technologies we currently have or will have in the next few years be present? Here are a few I think would have helped him, but encourage others to add more below in the comments:


Driverless Cars: Granted, some of the technology is based on networks that would be down, but other parts of this solution depend on GPS, sensors, and radar. Wouldn't it be nice to have your hands free to fire weapons and wrestle people off of your car?


Collision Avoidance Sensors: You cannot do too much if cars are coming at you from a few directions, but sensors can cover your blind spots and help avoid collisions to keep you moving.


Anti-sleep Technologies: Driving around for long distances with no nice hotels to catch up on your sleep would have to be exhausting. There are anti-drowse solutions on the market (similar to what our 2015 Summit hackathon winner Anti-Snoozer created). It seems this would be very useful in the post-nuclear world.


Car Maintenance: If my life (literally!) depended on my car working perfectly, it would be fantastic to have applications like Xtime that would send out alerts and automatically track maintenance intervals (although, it's unclear where there would be any auto shops around to help).


Car Locator: What happens if you are fighting off bad guys and you are knocked off the car and have to find your crew later? Again, this probably depends on some network connectivity, but perhaps you could use satellite technology.


Fuel Optimization: Fuel is obviously scarce. During chases, you would need to go full speed, but at other times it would be good to know the optimal speed for your convoy.


Diagnostics: Speed can mean the difference between life and death. There are devices (like Mojio) and applications that could connect to a car via the OBD2 port and help tweak the engine without having to find a mechanic.


Community-based Apps: These apps normally provide drivers with information on traffic slowdowns. Don't you think it would be useful to know where the bad guys are concentrated and perhaps use an alternate route?


Entertainment:

With no houses or theaters to amuse people, in-car entertainment would be more vital than ever.
---
Share this post