Updated: May 20, 2015
Published: May 20, 2015
Why Is APN Such a Popular Search Term?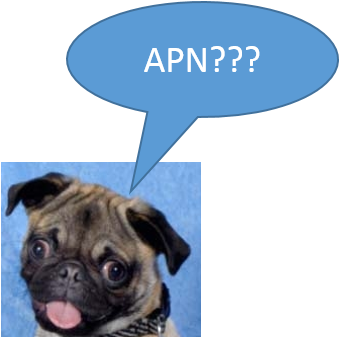 Through my years with the AT&T Developer Program, I have written a lot of content. It is the nature of technology that most of what I write gets old and needs to be updated (job security!). However, there is one item from ten years ago that continues to get traffic and is almost always on our top ten search list: APN.
APN is short for Access Point Name and is the gateway between the carrier mobile network and the public Internet. Many developers are probably not aware of this, but a mobile device must be configured with an APN to make a network data connection.
The purpose of an APN is to determine the type of connection and then assign IP addresses. AT&T uses simple APNs like "phone" for smartphones, "broadband" for laptops and tablets, and "nxtgenphone" for VoLTE.
A default APN is usually set on a device for a particular carrier. If you have a global phone, it is not difficult to reset (on most Android devices, you just go to Settings/Network Connections/mobile networks/APNs).
Enterprise developers often working with private IP addresses can create custom APNs. Custom APNs can also be public. One advantage of custom APNs is that the developer has some additional routing and security options. For example, they can define if the device can communicate directly to the Internet or must traverse through their own fixed-end connection. Details on creating AT&T Custom IP Addressing can be found here.
I expect interest in APNs to increase as more developers use IoT devices. For AT&T M2M devices, the APN is m2m.com.attz. The AT&T Control Center and our M2X Service make it really straight forward to configure M2M devices on our network.
---
Share this post