Updated: May 02, 2014
Published: May 02, 2014
Why Develop for Public Safety?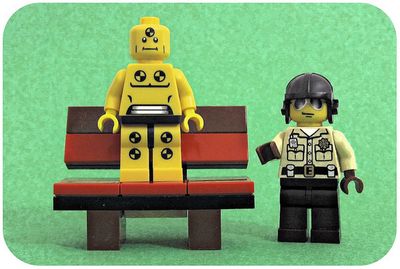 With the adoption of 4G LTE and programs such as FirstNet and Next Generation 9-1-1; law enforcement, fire, and EMS personnel can finally leverage high-speed data networks similar to those the general public uses every day. These technologies have propelled first responders into a world of networked communications creating a clear need for mobile apps that will help them respond to emergencies more efficiently, fight crime more effectively, and help makes our communities safer.
The public safety market provides developers with the rare opportunity of creating apps that will impact the world around them in a clearly positive way, while also providing them the chance to monetize in a market that is currently underserved.
What Are the Current Areas of Focus in Need of an Application?
Look no further than the challenges at our upcoming hackathon for focuses of apps that are in need:
Communications: Mobile communications are essential to public safety. Interoperable voice, video, and information sharing between all personnel often include responders from different disciplines and jurisdictions. These apps could dramatically enhance response efficiency and safety. Communication must be convenient and reliable. The right person having the right access at the right time to sensitive information is essential.
Situational Awareness Challenge: Public safety users must be aware of their surroundings and have access to the most up-to-date information in order to make the best real-time, tactical decisions. However, too much information can inhibit decision-making. Reducing distractions and focusing on the outputs of data analysis can help a first responder react appropriately in a high-stress, disorderly environment.
Augmented Reality Challenge: First responders can benefit from an enhanced view of the environment while in the field. An app providing an enhanced view could include interactive map overlays, multi-user awareness, virtual browsing, and/or virtual showcasing. For instance, a tool could give these professionals information that would not otherwise be visible (example: "seeing" other responders, electrical wires, stand pipes, through obstructions). These types of apps could be valuable for emergency response and first responder safety.
Location: Emergency responders live in an inherently mobile environment, but they often work in collaboration. Thus, location of first responder assets is critical to any emergency operation.
The hackathon is taking place in Washington DC at "The Penthouse" starting today and running through tomorrow until 9:30 p.m.
---
Share this post