Updated: May 29, 2015
Published: May 29, 2015
What are the Top Takeaways for Devs from the 2015 Google I/0 Keynote?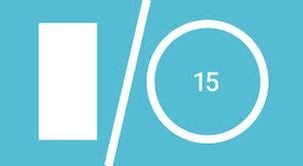 Google I/O is being held this week. Here are initial impressions for developers from the Google keynote address:
Android M – Android M will be available in smartphones this upcoming fall with the developer preview version available later today. Google specifically highlighted:


App Permissions – Users will be asked for permissions the first time they try to use the app, not during the app installation process. In addition, users will have the right to accept and revoke permissions for apps.


Custom Chrome Tabs – Apps will now be able to closely run with Chrome, which will run over the app itself making it easier for developers to (deep) link between apps. With Chrome's ability to save passwords and security, users will not be presented with the 'Open With?' menu option.


Android Pay – Fingerprint sensor support will be included with M for Android Pay. Android Pay is a tap-to-pay or NFC service where the user's credit card number is not shared with merchants.


Battery Optimization – A new feature called 'Doze' is included in M whereby the device will use motion detection to see if and how long the device has been left alone. If the device has been left alone for an extended period of time, it will go into a 'deeper sleep' thereby improving battery life. In addition, USB-Type C will be coming to M, which charges devices faster than existing technology, is bi-directional in its design, and allows the device to serve as a charger.


Google Now – Enhancements designed to improve the virtual assistant focused on understanding an end user's context, proactive recommendations, and help you take action. For example, if you want to learn more about a movie title someone has emailed you, double tap the home screen or learn more about items in the browser by tapping on them.


Google Photos App – This app serves as home for managing and sharing your photos with availability for Android, iOS and web starting now. There's no charge for unlimited storage of photos and videos (up to 16MP photos and 1080p videos are supported).
Android Studio – Android Studio v1.3 will provide additional language support (C++) and tools for developers including Polymer 1.0 (enables you to drop services into your apps), and a new default packager. Additionally, coming 'soon' is a new Cloud Test Lab, which will provide automated testing of Android apps on multiple handsets (in the cloud). Also, developers will be able to index app content into search results, it will support push notifications and cloud messaging from web pages, have wider access to analytics, and the ability create a developer page on Google Play.
Internet of Things (IoT) – Brillo is a new OS for IoT and is derived from Android using the same low level functions such as kernel, hardware abstraction layer, etc. The Developer Preview version of Brillo will be available in Q3 2015. Google also announced Weave, which is a common language or standardized 'schemas' to work across IoT devices and the cloud. The Weave full stack is expected to be available in Q4 2015.
Android Wear – The next OS version will be available over the next few weeks. It will include the ability for end users to always see time or list onscreen in lower power mode: say directions or shopping list without needing to tap the watch to wake up the device.
Jump – A solution that includes a 16 camera rig and assembler to create VR content. Jump will be available to select creators, and aligns and calibrates multiple video feeds to get rid of overlaps and seams. One item, I thought was very cool was a video shot by GoPro using a custom-built rig of Jump-ready cameras.
The above are initial impressions and just a portion of what was covered during today's Google I/O keynote. What did you find most interesting from Google I/O? Let us know in the comments below.
---
Share this post