Updated: Mar 04, 2015
Published: Mar 04, 2015
WebRTC Use Cases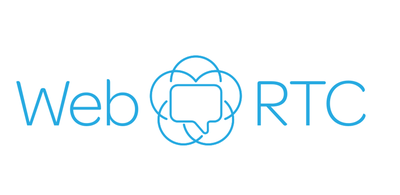 We announced the Production Beta for our Enhanced WebRTC API and solution at our Developer Summit in January and it has been exciting to see so much activity—particularly the creativity that some of our developers have been showing (including at a couple of hackathons). Thanks to all of you who have been using this so far in beta and we encourage others to give this a try (and please contact us if you have an idea for a use case and are not sure if our API is appropriate).
We have had a ton of interest in how our Enhanced WebRTC API could help with customer care scenarios. For those who saw our Plantronics demo in the keynote at our Developer Summit, this is probably not much of a surprise. Companies currently have to use proprietary solutions, so they have been eagerly waiting for WebRTC. It is a great way for companies to put a support link or button on their browser and then communicate with their customers. One obvious improvement is with video—the customer can display the product they had an issue with and then the care rep can respond in real time using the Data Channel. WebRTC could go so far to make IVR technology obsolete.
Another area where we have seen a lot of interest is with companies that manage conferencing platforms. While there are other voice & video calling solutions in market, conferencing companies really seem to appreciate the ability to use AT&T mobile numbers as a WebRTC end-point as well as advanced calling functions such as the ability to start a call on a PC and move it to a smartphone all from within their conferencing apps.
Healthcare extends WebRTC even further than what contact centers and conferencing solutions providers could currently accomplish with remote medical consultation. These services already exist, but our Enhanced WebRTC API makes this easier. There are a multitude of B2C possibilities that only provide video.
Also, in the medical space there was an emergency app that a team built during last weekend's hackathon. With this app, if the phone shakes violently or is in a free fall it would auto dial a family member. It is great to see how developers are combining emerging technologies to handle problems. More than that in this emergency space, our API includes e911 support (so it could also be designed to make a call and send an ID).
At the Developer Summit hackathon, there were a few WebRTC apps created to prevent distracted driving. The winning app, Anti-Snoozer, used the Intel® RealSense™ APIs for facial recognition to detect yawning or blinking and then used the Enhanced WebRTC API to call a smartwatch and wake up the driver. While the FamJam app is a caretaker call management solution that cannot only notify the user if a doctor is calling their parent, but it can also block calls while driving (a lot of that can be done with API).
Another app from the Developer Summit I liked was called PetAlone. It is a video app that initiates a call with a device near your pet. You can use the app to issue a whistle sound to grab their attention. It even a included a treat component. A variant of this app is Sitter, which also allows users to initiate a video chat to see how their pet is doing.
In addition to enhancing apps with call functionality, we have a few beta developers looking at applications that are more focused on communication like video conferencing apps. The great opportunity is not just with the communication, but with sharing other media and information via a separate channel. WebRTC is really revolutionary from this perspective.
For those who are curious about WebRTC and want to learn more, you are welcome to visit our site. I also recommend learning WebRTC by email. A great way to do this is with the WebRTC Basics education service. This is a great place for any developer to get started. Let us know if you have any questions in the comments below. We'd love to tell you more about the Production Beta program.
---
Share this post