Updated: Jun 20, 2012
Published: Jun 20, 2012
Webcast: Speech 101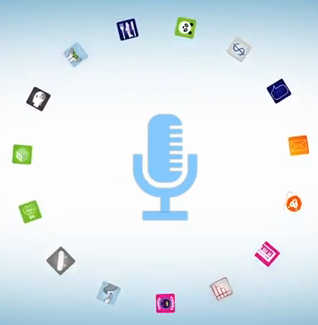 Registration is still open for tomorrow's webcast about our soon to be released Speech API. In this webcast we will introduce you to the API, show off some of the basic functionality, and teach you how to use it to voice enable your app. The first Speech APIs will focus on seven areas: web search, business search, question and answer, voice mail to text, SMS, U-verse® electronic programming guide, and a generic API for general use of speech recognition.
As you can see in the video below, developers will be able to easily integrate this technology into their own innovative mobile apps. Developers will also be able to utilize the AT&T Watson speech API to bring their innovative mobile app ideas to life. That's not all, researchers plan on continuing to develop APIs for specific categories to ensure the best use of the technology.
Please mark your calendar to learn about and help us celebrate the arrival of this new API.
When: Thursday, June 21, 10:00—11:00 AM Pacific Time
Please Note: Registrations must be submitted at least 1 HOUR prior to scheduled event start time in order to be considered for approval.
Access instructions will be sent to registered attendees prior to the start of the webcast.
All actual attendees can enter to win an AT&T Smartphone. The winner will be notified via email after the Webcast.
Who Should Attend:
Developers interested in speech enabling their apps.

What You Will Learn:
More about our Speech offer
How to speech enable an app
How to use the optimized speech APIs we will offer

Presenter:
Jay Lieske, Principal Product Development Engineer, AT&T
Jay Lieske heads the Mobile Lab in AT&T's Platforms & Enablers organization. His group performs research on human-computer interaction, develops experimental mobile applications, and implements products such as the Speech Enabler SDK. With a background in both geosciences research and consumer software development, Jay currently works on speech-enabled and spatially-aware mobile applications for Android and iOS. Apps produced by Jay and his team include Speak4it, which is available on iPhone and iPad.
---
Share this post