Updated: Oct 15, 2012
Published: Oct 15, 2012
Web Platform Docs Announced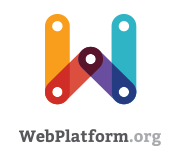 On October 8th, in collaboration with Adobe, Facebook, Google, HP, Microsoft, Mozilla, Nokia, Opera, and others, the W3C announced the alpha release of Web Platform Docs.
What web developers will find useful about the site is a plethora of authoritative documentation on HTLML5, CSS, and other technologies authored by industry heavy hitters. The web development community will contribute to a growing library of information, while the site's "stewards", mentioned above, help maintain and improve the content.
Web Platform Docs promises to become a rich, single resource, web professionals can consult with confidence. Get current and accurate cross-browser and cross-device information including stability and interoperability, syntax and examples, standardization status and much more.
Visit docs.webplatform.org today to learn more.
---
Share this post