Updated: Nov 15, 2012
Published: Nov 15, 2012
We're pleased to announce the new Device Capabilities API.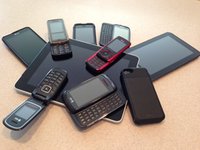 The easy identification of the user's device, and specific attributes of the device, is valuable for ensuring the compatibility and personalization of your apps for the user. Verify that a specific device meets your app's requirements. Develop apps that customize content delivery specifically for that device, providing a rich user experience.
This API is RESTful and will retrieve the following information on a device.
The manufacturer of the device.
The AT&T-specific model number for the device.
The version of the firmware running on the device.
The GPS/A-GPS compatibility for the device.
Location Technology support for the device.
– SUPL1
– SUPL2
The browser for the device.
The MMS capabilities for the device.
The reference to the User Agent profile for the device.
We also provide a GSMA OneAPI compatible version.
SDKs and sample code are available to assist your development efforts.
AT&T is hosting a free webcast Thursday, November 29, 10:00–11:00 AM Pacific Time to introduce the Device Capabilities API. The webcast will include a demonstration of how to access and use the API to enhance your app. Register for the webcast here.
Device Capabilities API is an effective way to help make your app a pleasing experience for the consumer. Find more information about the Device Capabilities API here.
---
Share this post