Updated: Mar 27, 2013
Published: Mar 27, 2013
Want to create an AirBNB clone in a day?
I just came across an excellent tutorial posted on Stackmob's website that gives you good insight into the ease of building a protoype of that app you have been thinking about.
https://blog.stackmob.com/2013/03/build-an-airbnb-clone-in-a-day/?mkt_tok=SidMaestreIsAwesomeAndStackMobRules
To give you some background, StackMob is a "backend as a service" company that has already setup a number of the technical aspects that you will have to address when building your app such as login process, user management, database, AWS integration, app analytics, geolocation and even development workflow.
If you have questions about building this app with Stackmob, feel free to reach out to Sid Maestre who is a Developer Evangelist for StackMob and very reachable via Twitter at @sidneyallen
As for other companies with similar offerings, check out kinvey.com, parse.com, buddy.com.
Enjoy and please post back your experience with the tutorial or screen shots of your prototype!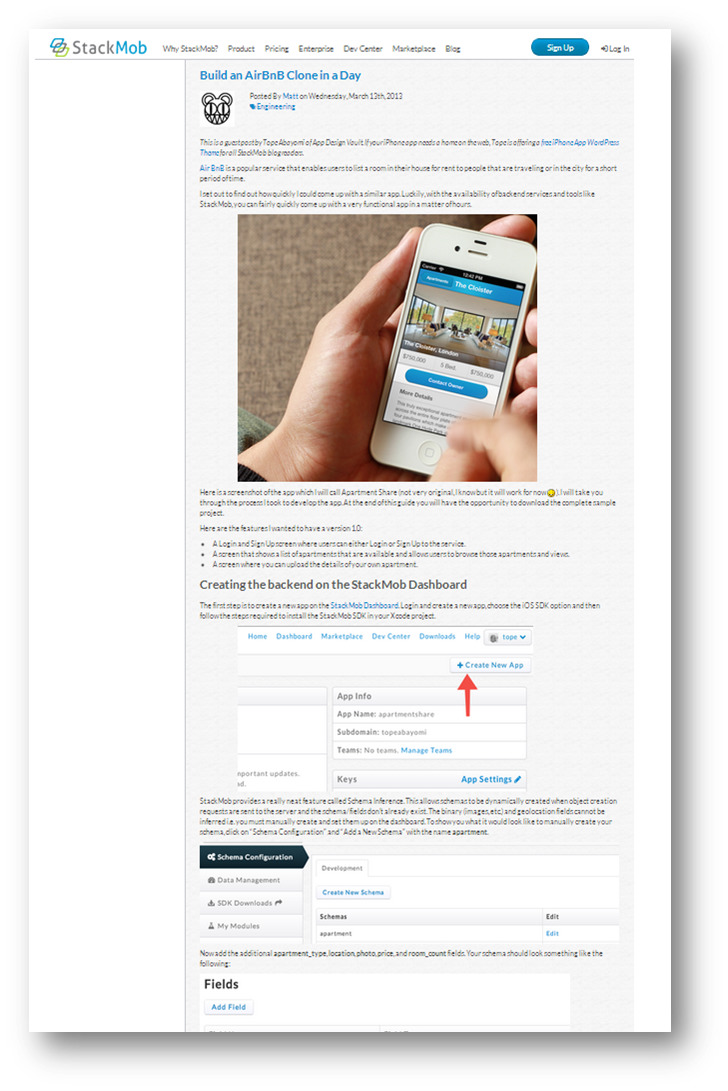 ---
Share this post