Updated: Sep 08, 2016
Published: Sep 08, 2016
6 VR-focused accelerators to consider
By Dave Okamoto, Senior Product Marketing Manager, AT&T Developer Program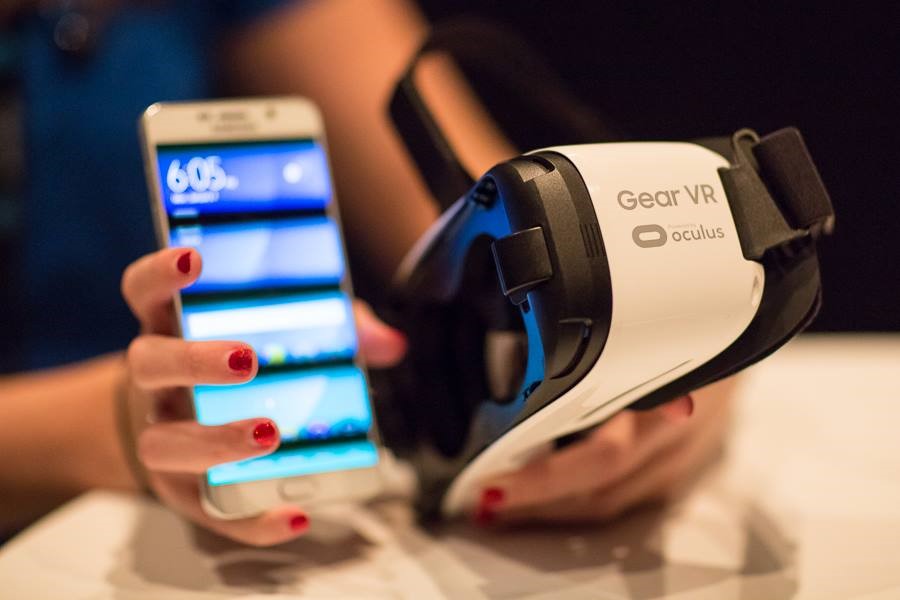 With the emergence of Virtual Reality (VR) systems such as Oculus Rift, Microsoft Hololens, Samsung Gear VR, HTC Vive, and Magic Leap, developers are beginning to increase their attention on VR technologies and solutions. For companies looking for early-stage funding support, there has been a surge in the number of accelerators for VR-focused startups. While we cannot endorse any accelerator, we wanted to call out a number of accelerators that you may want to research if you're interested in VR.
We encourage you to do your homework in an effort to fully understand what each of the different accelerators offer, to see if they may be a good match for your company and vision. There are a number of high-profile accelerators you may have already know such as Y Combinator, GV, Techstars, and 500 Startups. Below
Are 6 accelerators who have officially announced their intent to focus on funding and providing guidance for startups in the VR space:
1. Boost VC
Boost VC, based in San Mateo, California, has 34 startups in its VR portfolio. The accelerator "believes that Virtual Reality is poised to become the third major technology in the past 20+ years that will change how we live and work."
Hosted in the foothills of Nevada County, the Green Screen Institute accelerator is a 10-week program for startups focused on content creation for VR and AR platforms. Participants in the program receive a $50,000 stipend, office space, housing, networking opportunities, VR and AR developer kits, production facilities, legal and accounting services, and access to other educational programming. Application requirements are listed here.
Earlier this year, HTC announced they are launching a $100 million accelerator program for startups that want to use HTC's VR technology. The $100 million investment fund, led by HTC, has a goal to "support a healthy and vibrant ecosystem for the Vive." Companies in the accelerator will be given between $50,000 and $200,000 in exchange for a small amount of equity, plus other benefits.
In 2015, Rothenberg Ventures' River, a program for Frontier technology startups, selected 13 startups for its VR accelerator. The 2016 Rothenberg Ventures River Fall 2016 applications are now being accepted. Through River, companies receive a $200,000+ investment, office space in Rothenberg Ventures Coworking in San Francisco, demo day opportunities, and mentorship from tech luminaries.
The Samsung Accelerator provides strategic capital, office space in San Francisco and New York, operational and product support to seasoned entrepreneurs so they can build market-driven software and services. The program provides seasoned entrepreneurs with all of the elements typically found within a startup, including access to Samsung's information technology platform, products, and devices. Recent startups in the accelerator are focused on VR, IoT, payments, and consumer businesses for mobile, wearables, and TV.
SXSW is hosting their ninth annual SXSW Accelerator Startup Pitch Competition during the SXSW Interactive Festival in Austin, TX on March 11-12, 2017. The competition will feature 50 interactive tech companies across 10 different categories. Registration closes on November 11, 2016. Since the inaugural competition in 2009, 353 companies have been funded – 71% of the participants.
Helpful Questions to Ask Before Applying to a VR Accelerator
It's important to note that each accelerator will have its own set of requirements. Accelerators are typically highly competitive and will require that you answer an extensive list of questions about your business idea including the competition, your market, and more. You can also expect a variety of qualification requirements among accelerators, such as accepting companies who are at various stages of funding and development, and specific intellectual property agreements. They are conducting extensive research on your business, so it is important that you perform exhaustive research yourself before applying. Some topics to consider include:
Is this the right timing for you and your business to join a VR accelerator? Consider the time you'll need to dedicate to properly research, apply, and prepare your business to go down this path.
Do the accelerator program mentors match your business needs? Can you identify how they will immediately add value? For example, research whether the mentor's backgrounds and expertise align with the areas that match your business needs.
Research the accelerator's track record, reputation, and consider interviewing companies who have participated in the program to learn more about the type of experience and support you can expect if accepted.
Can you commit to all of the program's obligations, including their residency and length of time requirements? Many accelerators will require a six-month residency commitment at their designated office space.
Are there any other accelerators focusing on VR worth checking out? Do you have any tips for startups who are considering applying for an accelerator program? Let us know in the comments. For more articles on AR, VR, and all things video, see our new AT&T Video and VR site.
---
Share this post