Updated: Nov 18, 2013
Published: Nov 18, 2013
Top 5 Issues You Should Know About in M2M and Internet of Things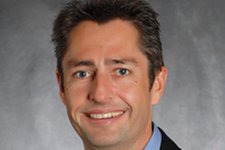 This is a guest blog from Geoff Hollingworth, Head of Business Innovation at Ericsson, who will lead the Best Practice Development For The Internet of Things session during the 2014 AT&T Developer Summit.
It is promised as the next big thing. At Ericsson, we connected buildings for 100 years. We then connected people for 30 years. Now we are connecting everything else. The opportunity is endless, so why isn't everybody already doing it?
5 Issues Hindering Progress Today
At the AT&T Developer Summit in Las Vegas on January 6, 2014, we will continue this discussion and offer some best practice answers in our session: Best Practice Development For The Internet of Things. Below are the 5 top reasons that get in the way of progress today.
1. It Is Too Complicated
Too many options, too much to think about, too many barriers to entry. There is a need for a new abstraction model that will release unpredictable growth rather than linear continuation.
2. Fragmentation
Too many devices which will always be a (good) reality, but disparate development and competence requirements should not be.
3. Using Yesterday's Lens
The concept of verticals exists to make us feel better about the chaos of today. For example, in healthcare, no two countries' healthcare systems work the same way, no two hospitals, and no two doctors. If we want to simplify we should look through a different lens where verticals are contexts that connected devices pass through.
4. Many Networks
There are many networks: fixed, mobile, portable, satellite, mesh, the list is endless. We need to make all networks disappear. We don't care about networks, we care about seamless communication. We care about publishing and subscribing to data in line with the business problem we are trying to solve. Today's model is broken.
5. Fast Understanding From Big Data
We connect things for the simple reason that they have value to share. It is that value and sharing when actioned upon that creates new opportunity and reality. All devices generate an enormous amount of data. How can the data get filtered, stored, and analysed towards action as quickly and effectively as possible? For example, a modern car has between 10 – 100 million lines of code and generates approximately 15GB of data an hour.
6. (Bonus) Security and Data Integrity
If society becomes dependent on real-time data we better make sure it is being generated by who we think it is and it has not been changed by somebody after.
Join us in Vegas, where we will discuss the above topics and more as well as show solutions and approaches on how to address these topics.
---
Share this post