Updated: Nov 25, 2013
Published: Nov 25, 2013
The "S" Word Isn't Necessarily an Obscenity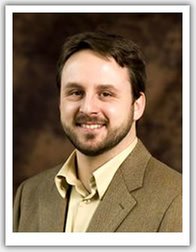 Security is a difficult topic. Your primary focus is likely customer acquisition and growth rate. Nascent & established businesses struggle with the same decision: Should we focus on developing new features, or do we need to go back and perfect existing features?

This matters most in the context of "S"ecurity. If you fail to properly assess your risks, disaster can strike. If you are not up to date on the most realistic threats, you may make the wrong decision on innovating vs. perfecting. We're here to help.

At AT&T's Developer Summit in January, we're going to talk about the realities of the current security landscape. Can someone intercept my traffic on the mobile interface? SSL protects me, doesn't it? Platform sandboxing keeps bad apps away from my app's data, doesn't it? You might be surprised by the answers. This don't miss session is going to give you a unique opportunity to talk to security experts in 3 different arenas on mobile security.
The Speakers
iSEC Partners' Jesse Burns, Founder – VP Research, is a world renowned expert in mobile security and has helped build, break, and defend many of the world's most popular mobile applications. You'll have a rare opportunity to get guidance from one of the highest caliber mobile security experts around. Jesse will share his unique insights into the attacker's perspective and provide recommendations for defending against state of the art exploits in the mobile environment.

Patrick McCanna (pictured above) is responsible for innovation in AT&T's Mobile End Point Security Team. He will talk about AT&T's perspective on the top 5 categories of threats facing mobile devices and applications. You'll get an overview of what's changed in the last year, along with guidance on where to focus your security efforts.

To round things out, we'll hear from Emil Ong, Engineering Lead, Lookout Platform. If you use any third party APIs or advertising platforms, you'll definitely want to learn from the Lookout team. Emil will share insight into the kinds of behaviors that trigger an app to be flagged as malware and the design choices that warrant the label "potentially malicious." Lookout will share its perspective on how to avoid your app from being flagged as malware by anti-malware companies, and they will round out the conversation with privacy best practices for mobile app developers.

Security may be an "s" word, but it isn't an obscenity. Close out the day with a little danger. Join us at 4pm on January 6th in Las Vegas for our talk, Mobile Application Security: A Small Leak can Sink a Great Ship, to get up to speed on what you need to do to defend your mobile apps in 2014.
---
Share this post