Updated: Jul 30, 2015
Published: Jul 30, 2015
The Power of Sentiment Analysis and Second Screen Social Sharing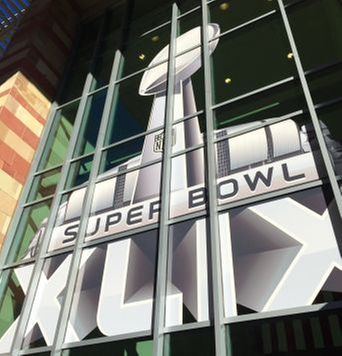 Guest post by Parvez Kokan, AT&T TV & Mobile Apps Product Management
Watching sports is a great example of a social experience. My favorite sports are Football (aka Soccer), Cricket, March Madness-college basketball followed by NBA, MLB and NHL.
I still vividly recall rooting for Team USA during the 2014 World Cup. I believed that we would win chants, but unfortunately, despite my feverish cheering for Team USA and Herr Klinsmann's bravado via WhatsApp, Team USA got knocked out by the far more superior European opposition.
Another global event, the Cricket World Cup (at Australia/New Zealand) concluded in March with Australia being crowned the world champions. Again, despite my "Twitter" cheering for Team India & Team New Zealand (when India bit the dust in the semi's), the results I was looking for were not achieved.
With the advent of live video streaming, a FreeWheel report published in February 2, 2015 stated that 83% of live streaming video ad views come from sports. Social sharing has converted "lean back TV viewing" to a lean-forward social sharing and a second screen TV viewing experience. Further, second screen and live streaming has provided an opportunity for consumption of live long-tail sports content from all over the globe.
The opportunity to share sentiment (euphoria for New England Patriot fans/depression for Seattle Seakawks fan) about a fantastic last second interception in Super Bowl XLIX or about a gripping finish to the World Cup Australia-New Zealand game is instantly gratifying and enhances the enjoyment of watching sports. From a Maslow's hierarchy of needs standpoint, I would say sports and second screen real-time social sharing has slowly been trending upward and a real time "Maslow's hierarchy of needs trending list" is required by the hour or in most cases by the minute.
Second Screen Isn't Just For Sporting Events
Extending social sharing to other content and demographics, sharing sentiment around events (Oscars/ Grammys) is becoming more popular. Furthermore, it's not just the actual sporting event that gains momentum when sharing sentiment. Who could have predicted that the biggest heroes of the Super Bowl would be the dancing sharks?
With the advent of big data and real-time social sharing data feeds, marketers have access to a huge amount of shared stream content that can be analyzed for gauging the success of the show or the relevance of advertisements. In addition to Nielsen ratings, content providers can use this as another data point for figuring out the popularity of shows and obtain higher ad rates as a result of it. Marketers and brand managers can use the sentiment analysis of second screen social sharing to see if their ads resonated/connected with the target demographic they wanted to reach.
The sky is the limit when it comes to monetizing second screen social sharing. Big data and real-time sentiment analysis of social sharing streams will help content owners and marketers fine-tune their ROI and decision making processes around which show and time-of-day to choose for airing ads as well as choosing a medium (big screen or second screen).
Although second screen app developers can easily integrate third-party ad networks into an application, having access to more relevant social sharing sentiment analysis data will help developers better monetize their applications.
---
Share this post