Updated: Feb 12, 2016
Published: Feb 12, 2016
The ARO 5.0 upgrade is now available for download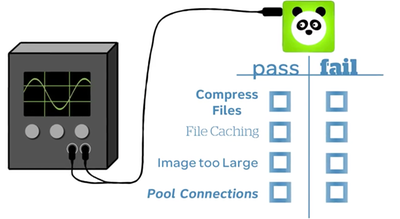 By John Hsia, Senior Product Marketing Manager
The AT&T Developer Program is proud to announce the availability of version 5.0 of the Application Resource Optimizer (ARO). In addition to support for the latest mobile platforms and desktops, this release includes a SDK so you can integrate ARO's Best Practices into your automated testing and build processes. Here are some of the new features:


Support for the mobile platforms: iOS 9, Android Marshmallow
Support for the desktop operating systems: Mac 10.11 and Windows 10
Significantly faster traces and load times
Streamlined Mobile Best Practices
New ARO SDK with API and Command Line Interface (CLI)
Yes, you heard correctly, ARO now has a SDK. The SDK includes APIs and a CLI so you can programmatically have ARO collect a trace, load that same trace, and then give you the analysis reports.
Want to integrate ARO with your favorite IDE or your testing tools? These APIs were made just for that purpose.
Want to enhance your automated daily build and functional testing processes with Mobile Best Practices? The new CLI was created purposely for such scripting activities.
A more detailed write-up for 5.0 can be found in the ARO 5.0 Beta Blog and in the 5.0 Release Notes. Of course, ARO continues to be a FREE diagnostic tool so upgrade to 5.0 today.
---
Share this post