Updated: May 09, 2017
Published: Dec 09, 2015
Sneak peek at ARO 5.0 Beta: New APIs, the latest platforms, and more unbelievable speed optimizations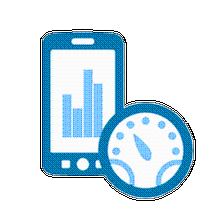 By John Hsia, Senior Product Marketing Manager
Just in time for the 2016 AT&T Developer Summit, the ARO team has been working hard to release the 5.0 Beta version of the AT&T Application Resource Optimizer (ARO). With this early release, you'll get a preview of what to expect in the next version. Please provide comments and feedback to this Beta in the ARO Forums. Additionally, this Beta will help address some issues in the current release – ARO 4.1.1.
Here's an overview of what you'll see:
Updated for the Latest Platforms: This Beta supports all the latest mobile and desktop updates including:

Android Marshmallow
iOS 9
Mac 10.11
Window 10
ARO Includes Rooted Android Collector: For your convenience, the rooted collector is now included with ARO, a separate download is no longer needed.
NEW ARO API: Yes, you read it correctly. This version includes APIs so you can programmatically have ARO collect a trace, load that same trace, and then give you the Mobile Best Practice results of that trace. Want to integrate ARO with your favorite IDE or your functional testing tools? These APIs were made just for that purpose.
NEW Command Line Interface: To make Enterprise integrations even easier, we've provided a CLI so you can script your DevOps integrations if that's what you're into. Wouldn't it be amazing to have your automated daily build and functional testing processes also tell you that your new builds pass (or don't pass) your required Mobile Best Practices without ever lifting a finger? We think so!
Rearchitected for Speed: Over a two-year period, the ARO team has worked to re-architect ARO so it's more modular and deploying future enhancements will take less time. We look forward to the fruits of that labor in 2016.
As it turns out, there have been a few nice side effects including the new APIs and CLI. The second benefit is a much faster load time for traces. A third (and very noticeable) speed improvement is the ARO Collector for Android. In the words of our lead Evangelist Doug Sillars, it's "WAY faster!" Try it out, and let us know what you think.
Streamlined Best Practice: We've taken the opportunity to do a little housekeeping with the Best Practices. The File Download: Text File Compression test within the AT&T ARO Best Practices has been updated with support for additional file types. A couple of rarely used best practices have been removed as well:


File Download: Content Pre-fetching
Connections: Inefficient Connections – Offloading to Wi-Fi when Possible.
This is a Beta version, so be sure to read the release notes and give us feedback. If you're worried about having to uninstall ARO 4.1.1 to try this out – good news, that's not necessary. Simply install 5.0 in a separate directory and try them out side-by-side.
To download ARO, go to the ARO Tour page, and select "Download AT&T ARO." You'll find the Beta links and the release notes at the bottom of the download page.
Happy Holidays and see you at the 2016 Developer Summit!
---
Share this post