Updated: Oct 28, 2013
Published: Oct 28, 2013
Share Your Fall Favorites and WIN!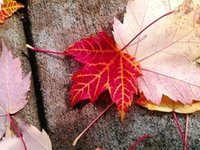 The leaves have started falling, the weather's cooler, and costume clad kids soon will be calling. Pumpkin spice lattes are in the hands of all, we're bundled in scarves, and so joyful it's FALL!
Ok, maybe attempting to rhyme grade-school-style isn't the way to generate excitement about the season but we hope giving you the chance to win an amazing prize does….
Join us this week on Twitter Monday-Thursday (10/28-31) for the #ATTFallFun Sweepstakes and share your favorites of the Fall season to be entered for a chance to win a Samsung Galaxy Gear Watch along with a Galaxy Note.
Here's what you need to know to participate:
1) Be an AT&T Developer Program member in the US and 18 years of age or older
2) Follow @ATTDeveloper on Twitter
3) Post a tweet including both #ATTFallFun and @attdeveloper that follow our topics for each day:
a) Monday (10/28) – Tweet your favorite Halloween/Fall app or game (are you loving any of the apps featured here, or maybe you created your own game/app for the season that you can share with us)
b) Tuesday (10/29) – Tweet your favorite Fall treat (i.e. Halloween candy, a pumpkin spiced treat , caramel apple, or any other favorite Fall eats)
c) Wednesday (10/30) – Tweet your favorite activity of the season (i.e. trick or treating, visiting the pumpkin patch, scary movie time, etc.)
d) Thursday (10/31) – Tweet us a pic of your pumpkin carving
4) Respond to our DM within 24 hours if you're the winner!
Tweeting each day is not required but keep in mind it will increase your chances of winning. We'll select one lucky AT&T Developer Program member as our winner the morning of Friday 11/1.
Please see the attached PDF file for a full list of terms and conditions.
Good luck!
And we've just added a BONUS lighting round for today only, Friday 11/1 1pm PST to 12AM PST! What was the worst Halloween candy you received in your trick or treat bag? Log-in and comment below to let us know. We will randomly select a winner of those who comment to receive a Jawbone Jambox!
---
Share this post