Updated: Dec 18, 2017
Published: Jun 28, 2016
Sony Xperia: Driving the Future of Communications
Guest post by Don Mesa, Vice President of Marketing, Sony Mobile Communications
Every Picture Tells a Story
At Sony, we take a great deal of pride in our history of being innovators. The same is true at Sony Xperia, where we're constantly looking for new ways to innovate in the area of communication devices.
It is mind-blowing to think about how smartphones have revolutionized the way we communicate with each other. Where we once used our phones only to call one another, we now use them for all sorts of activities that let us communicate on different levels, from texts and email to social media messaging, video chatting, a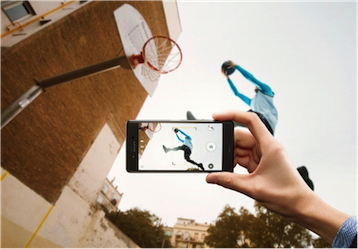 nd so much more.
Taking and sharing photos with our phones has also become an important part of how we communicate. That's why we're incorporating Sony's state-of-the-art camera technology into our X-Series devices, so that we will expand, evolve, and in some cases enhance the user's ability to communicate with pictures.
Intelligence, Performance, Design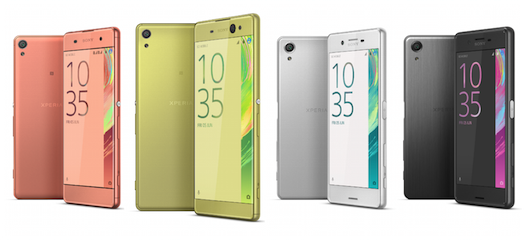 When developing the X-Series, we focused on intelligence, performance, and design to improve our smartphones. Let's take a look at a few highlights in each of these areas.
To make our phones more intelligent, we incorporated Sony's leading-edge alpha camera technology. In the Xperia X Performance and Xperia X models in particular, we included Predictive Hybrid Autofocus. With this feature, your camera automatically tracks the person or object you're photographing and predicts its next move so you capture every moment in the sharpest quality.
As for performance, we built our Xperia X Performance and Xperia X devices with top-of-the-line Qualcomm Snapdragon 820 and 650 processors. We also developed Quick Launch capture with a dedicated camera button that lets you go from standby to capture in 0.6 seconds. This feature lets you take great photos of unexpected moments.
In terms of design or craftsmanship, we started by studying user behavior,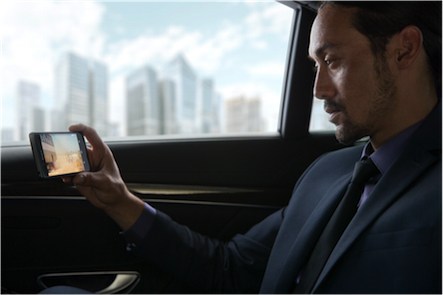 which showed us that the five-inch display is perfect for one-handed use. With a five-inch display, the user can touch all four corners of the screen and hold the phone comfortably and conveniently, even when turning the device sideways to watch videos or play games.
Imagine a World …
Now, let's take a look at a few products in development to see how Sony Xperia is innovating to improve communications even further.
First, we're excited about the Xperia Ear. Loaded with sensors and voice-command technology, this smart earpiece provides information that will help you throughout the day without having to look down at your phone.
Imagine inserting the Ear in the morning as you start your day. You'll be able to personalize the earpiece to tell you the time, the weather, your schedule, the traffic report for your route to work, and more. You can also set up the device to read aloud your email and texts.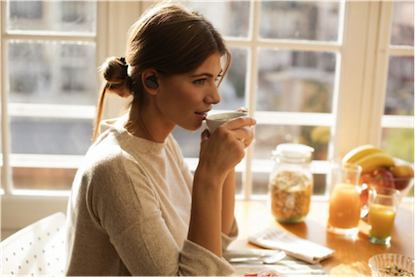 Another project we're working on is an Xperia projector. This device, still in the concept phase, is a smart interactive screen. Instead of having families sit around a table staring at their own screens (i.e., laptops and phones), the Xperia projector would allow for ongoing interactive communication via a projected display on a wall, table, or other surface.
Finally, I'd like to introduce you to our Xperia Agent concept, a personal robotic assistant with facial and voice recognition, as well as interactive technology. By personalizing the intelligence of the Xperia Agent to fit your needs, this device can turn on the lights and adjust the temperature to your liking, inform you if you missed a call and ask if you'd like to hear the message or call the person back, and much more.
Improving Lives through Technology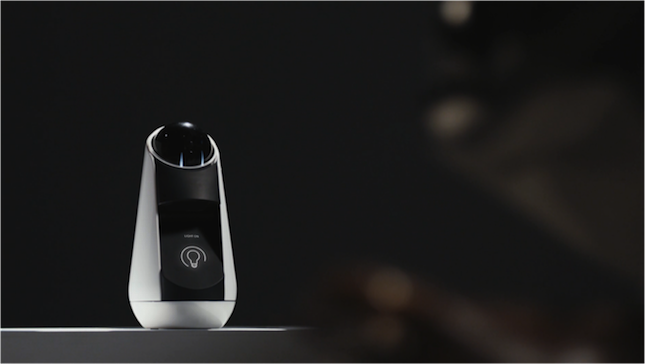 It is our mission at Sony Xperia to develop breakthrough technology that has a tremendous positive impact on peoples' lives. From our soon-to-be-released X-Series smartphones to the smart devices of the future, we're working on products that will deliver a better communication experience between individuals, among groups, and even with the device itself – that's how we're striving every day to improve lives through technology.
To learn more about our new smartphones and other smart devices, visit us at the AT&T SHAPE Tech Expo at AT&T Park in San Francisco on July 15-16, 2016.
---
Share this post