Updated: Dec 18, 2017
Published: Jul 01, 2016
Shape Hackathon: Build the future of video with DIRECTV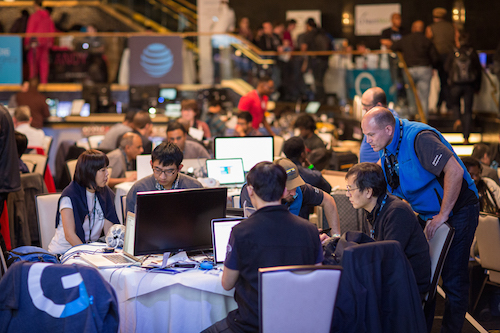 Come join us at Shape, an AT&T Tech Expo, and see the newest products and services from AT&T and its sponsors. It provides a unique opportunity to network with some of the industry's leading innovators. The expo features an executive keynote, a host of industry sponsors, and a hackathon focused on multiple challenges including the DIRECTV INTERACTIVE APP CHALLENGE where you can build an interactive and exciting television experience using tools provided by DIRECTV's Developer Platform.
Use the DIRECTV developer platform and the 'dev kit' provided at the hackathon, to control DIRECTV set-top boxes directly over the local network, allowing your app to change channels on the set-top box and send remote control commands to it. You can also offer recording of DIRECTV programs and movies to your users by performing video discovery on your mobile, tablet, and web applications.
Deep link into DIRECTV's smartphone, web, and tablet applications to launch video content and help DIRECTV customers find the exact show or movie they want to watch. From there, tuning, recording, or streaming is just a click away!
Watch the DIRECTV APIs in action:

Learn more about the DIRECTV developer platform and DIRECTV APIs at developer.att.com/TV or  visit the DIRECTV team at our booth for more information!
For more articles on AR, VR, and all things video, see our new AT&T Video and VR site.
---
Share this post