Behind the Scenes: Meet the creator of Lucia, an Entertainment Project finalist film
Behind the Scenes: Meet the creator of Lucia, an Entertainment Project finalist film
by
Posted on
07.12.2017 09:47 AM
---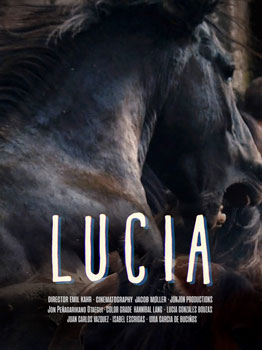 In April, we called for submissions for the AT&T Entertainment Project, an open competition seeking imaginative, undiscovered short films from aspiring professional and student filmmakers. Filmmakers answered the call, all hoping for a share of $20,000 in prizes, meetings with AT&T Entertainment executives, and their film to potentially air on the AUDIENCE Network on DIRECTV. We'll be screening the shorts at AT&T SHAPE, Tech & Entertainment Expo on July 14-15, 2017 at Warner Bros. Studios in Los Angeles.
Meet Emil Kahr, Director and Editor, of the short Lucia, which follows the story of a courageous young woman breaking through the traditional gender roles during an ancient all-male horse taming festival. Inspired by a jaw-dropping photograph on CNN showcasing this horse festival, Emil travelled to Spain and visited the village in the Galicia mountains. There, he met Lucia and was intrigued by her story and courageous spirit, and a film was born.
We caught up with Kahr to learn more about the experience making films, and get some advice for new filmmakers.
Q: Tell us a little bit about your team and how you worked together to create your entry.
A: I travelled to the mountains of Galicia in Spain to research this ancient tradition and found a small local crew in the village. The crew was willing to help me realize my project. My friend Jacob Moeller, the DP on the film, joined me and the crew while we filmed for a week in the rural mountains.
Q: What was your biggest challenge and how did you overcome it?
A: Filming while being in the middle of 200 wild horses was both an exhilarating and a scary challenge, but we were with the locals who took good care of us!
Q: How did you first get interested in filmmaking?
A: I've been interested in animation and filmmaking since an early age. I worked in animation before I decided to pursue live action filmmaking.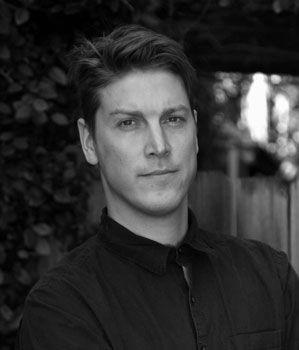 Q: What do you find most interesting about making short films?
A: I love to create visuals and storytelling that move people in a short amount of time. I try to create a unique and slightly otherworldly atmosphere within the film.
Q: Who have been your biggest influencers in the film industry and what have you learned from them?
A: Tim Burton was an early influencer for me. I really enjoy the odd worlds he creates in his films. The poetic visuals of Wong Kar-Wai has also inspired me a lot. Each shot is like a painting.
Q: What advice do you have for new filmmakers just getting started in the field?
A: Study your favorite filmmaker, but find your own specific style and follow your intuition. Show your film to as many people as possible; get it out there and learn what people react to.
Q: What video technologies do you see shaping the future of film and content creation?
A: The growing number of great online platforms where you can show your content to world is a good motivator for new filmmakers to get started. Also, the increasing accessibility of great digital movie cameras and video editing makes it possible to create high-quality content.
Q: What are your future plans for your project?
A: I'm currently starting up preparations for my next short film.
Q: What does the AT&T Developer Program and contests like this mean to you?
A: It's very exciting for me to show my film to a big audience at events like SHAPE. I'm excited to see and hear people's reactions as well as share my experiences with other filmmakers.
Q: Why should the audience vote for you short film?
A: It's a moving and inspirational story that celebrates a courageous woman in a time-honored tradition.
Q: If you win, what do you hope to do with the prize money?
A: The money will go towards my next film.
Come See a Screening of Lucia at SHAPE
SHAPE is an immersive event that explores the convergence of technology and entertainment. Experience interactive demos that give you a glimpse into the future and explore the magic of virtual reality, augmented reality, and mixed reality. See how entertainment tech will revolutionize content creation. You'll be among the first to witness firsthand some of the latest technology trends poised to go mainstream. This is where you'll find real inspiration.
SHAPE is happening July 14 and 15, 2017 in Los Angeles, California, at Warner Bros. Studios.
We hope to see you in Los Angeles in July.
---
Share this post
Comments