Behind the Scenes: Meet the creator of Coin Operated, an Entertainment Project finalist film
Behind the Scenes: Meet the creator of Coin Operated, an Entertainment Project finalist film
by
Posted on
07.14.2017 01:00 AM
---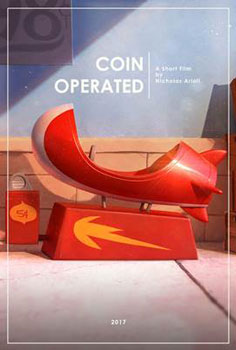 In April, we called for submissions for the AT&T Entertainment Project, an open competition seeking imaginative, undiscovered short films from aspiring professional and student filmmakers. Filmmakers answered the call, all hoping for a share of $20,000 in prizes, meetings with AT&T Entertainment executives, and their film to potentially air on the AUDIENCE Network on DIRECTV. Now here's your chance to get to know more about one of the finalists. We'll be screening the shorts at AT&T SHAPE on July 14-15, 2017 at Warner Bros. Studios in Los Angeles.
Meet Nicholas Arioli, the writer and director of finalist short animation Coin Operated about a little kid who wants to be a space explorer. One day, Arioli was struck by the phrase "life savings," which seemed to him to be both a melancholy and hopeful concept. Accumulating one life savings and spending it on a grand thing causes our dreams and our mortality to collide in this common phrase, which is the unexpected combination of emotions that Arioli likes to experience in a film. Thinking about the term life savings made him feel simultaneously hopeful and doomed. What better inspiration to make a film? Combine that notion with the way children so clearly know what they want and experience such emotional high-highs and low-lows that we lose as we grow older and Arioli knew what to do. He wrote Coin Operated based on the idea of life savings and doing what would have made him happy as a kid, which would be going to outer space.
Q: Can you discuss your crew and how you worked together on the film?
A: I have almost no background in film, I'm a computer scientist by training, actually. I've always loved movies and always wanted to make them, but this is my first one! Luckily, my team had tons of animation experience.
I was lucky to work with a great team. It started by partnering with a company called Nimble Collective, who provided the technical pipeline for animation like this, which can be tricky to get outside of the studio system. Once we had the ability to collaborate, my producer Jen and I could start bringing in artists—animators, modelers, lighters, riggers, etc. In the end, it's hard to do something like this outside of a studio like DreamWorks or Pixar, so I'm very proud that we were able to make Coin Operated independently.
Film Crew:
Writer / Director: Nicholas Arioli, San Francisco, CA
Producer: Jennifer Dahlman, CA
Composers: Emile Mosseri and Alex Schiff, New York
Executive Producers: Jessica Sittig (San Francisco), Serkan Piantino (New York), and Andrew Bosworth (CA)
For full credits see our IMDB page, animation like this is a big team sport.
Q: How did you first get interested in film making?
A: I love movies—they work really well on me. If I watch a scary movie, I am afraid for my life. If I watch a detective movie, I want to be a detective. When I watch Rocky, I am throwing little punches in my seat. I was 10 when Jurassic Park came out. I saw it at the Ziegfeld Theater in New York, and it blew my mind. Then I saw a little making-of featurette about how they had done some of the scenes and effects, and that was it—I knew what I wanted to do with my life.
Q: What do you find most interesting about making short films?
A: I like the discipline of telling a complete story quickly. Short films are cool because they don't necessarily have to make sense or have characters you care about or beginnings, middles, and ends, etc. But I enjoyed trying to do all of those classic things within the constraint of five minutes and no dialog.
Q: Who have been your biggest influencers in the film industry (directors, writers, teachers, etc.) and what have you learned from them?
A: Stanley Kubrick, Steven Spielberg, Robert Altman, Hayao Miyazaki, Sofia Coppola. I could go on for a while. Outside of film, Bill Watterson and his incomparable Calvin and Hobbes is a big influence.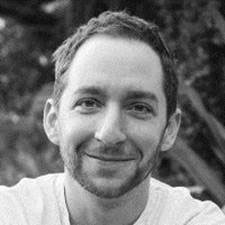 Q: What advice do you have for new filmmakers just getting started in the field?
A: Just start. The whole time I was making this movie I felt like I had no idea what I was doing and just making it up as I went along. The farther along I've gone, the more I think that everyone is like that, so just start.
Q: What video technologies do you see shaping the future of film and content creation?
A: There are two avenues of film technology that are interesting to me. One is that existing technologies keep getting smaller and cheaper, and the other is that the expensive, cutting-edge stuff keeps getting better. For the first, the continual lowering costs of great cameras and editing software is allowing more and more people from all over the world make movies, and with so many publishing platforms those movies can be more easily seen—so I'm jazzed to see new styles, new voices, and new topics. For the cutting edge, who knows what specific technologies will emerge, but in general we'll get higher and higher fidelity, more and more immersive experiences, and filmmaking will include more and more digital components. In the end, technology isn't the thing that matters 0 people will always just like movies that are good. Sometimes good means a technological breakthrough of a movie like Jurassic Park or Avatar, but often it just means a well-told story.
Q: What does the AT&T Developer Program and contests like this mean to you?
A: Confidence and validation. I worked on this five minute short for 2 years. In that time, I had periods where I felt the movie would turn out great and everything was great, and I was great. Then there were periods where I was sure the movie was terrible and everything was terrible, and I was the worst filmmaker of all time. Ultimately, I think that cycle is probably pretty common, and none of it matters so long as you keep moving forward. I keep making, stuff but it's a good feeling to have the external validation of this program. It gives me confidence to keep making stuff. And I get to share my short film with a room full of people on a big screen!
Q: Is this the first time you've entered your work in a contest?
A: Yup! It's my first movie. We've done some festivals with this film, but this is the first (and only) contest we've entered.
Q: Why should the audience vote for your short film?
A: Is people should vote for my film if they liked it the best not the answer? Is this where I'm supposed to offer bribes? If I win I'll buy everyone who voted for Coin Operated a donut.
Q: What are your future plans for your project?
A: We'll show our short at film festivals this year, and ultimately find some sort of home for it. I don't know, I'm making this up as I go along…
Q: If you win, what do you hope to do with the winnings?
A: Make more movies. I've been busily writing away, and now that I've proven (to myself at least) that I can do this I'm thinking bigger.
Come See a Screening of Coin Operated at SHAPE
SHAPE is an immersive event that explores the convergence of technology and entertainment. Experience interactive demos that give you a glimpse into the future and explore the magic of virtual reality, augmented reality, and mixed reality. See how entertainment tech will revolutionize content creation. You'll be among the first to witness firsthand some of the latest technology trends poised to go mainstream. This is where you'll find real inspiration.
SHAPE is happening July 14 and 15, 2017 in Los Angeles, California, at Warner Bros. Studios.
We hope to see you in Los Angeles in July.
---
Share this post
Comments