Updated: Dec 18, 2017
Published: Jul 18, 2016
Shape Challenge semifinalist ResSpot aims to disrupt the emergency services landscape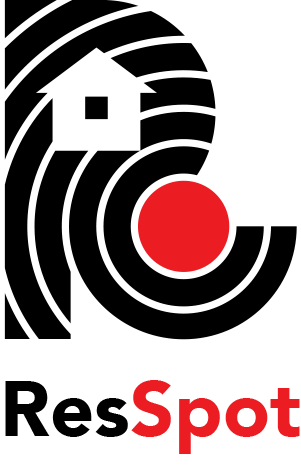 Post by Glen German, Product Marketing Manager, AT&T Developer Program
In February, we invited students, developers, and entrepreneurs to enter a product or app in the Shape Challenge. Unlike hackathons, the Shape Challenge focuses on working products and prototypes – meaning a lot of the kinks have been ironed out. We recently announced the semifinalists for the Smart Cities category, where we asked for submissions that explore how technology can be integrated into cities for cost-reductions, citizen well being, sustainability, and economic development. Now, we invite you to get to know a little bit more about ResSpot, a semifinalists in that category.
We asked ResSpot team members CEO Chi Achebe, CTO Nnenna Okoye, and Lead Developer Nilesh to tell us more about the project.
Tell us a bit about ResSpot…
ResSpot is one of the first global "911" emergency-response mobile app that uses GPS technology and virtual panic buttons to connect users to the closest emergency service providers, life-saving information, and their loved ones. Referred to as an "Uber" for emergencies, ResSpot is also the first platform that offers access to virtually all of the world's emergency numbers, service providers (private ambulances, private security, roadside assistance companies), real-time alerts, and users' personal health and insurance information into one place. There are four virtual panic buttons for the most common types of emergencies — police, fire, medical, and automotive — and a fifth panic button that automatically alerts a custom family-and-friends "emergency circle." 

What is the purpose of ResSpot?
We've developed a platform that enables those in emergencies to communicate their status to service providers typically in seconds, and equips first responders with the information needed to deliver highly targeted emergency assistance.
What was your inspiration behind the development of ResSpot?
ResSpot harnesses the power of technology to improve emergency response services and systems, an issue with which Founder and CEO Chi Achebe has personal experience.
Chi Achebe was robbed in Nigeria and it took a long time to receive help because no one knew how to contact the closest emergency services providers. This incident, coupled with others experienced by Chi's loved ones, inspired her to create ResSpot, which addresses emergency response issues globally.
The global emergency response industry hasn't improved its service model in decades, and is ripe for disruption. Across much of the world, there is no centralized "911" emergency response system that enables people to quickly receive emergency assistance, send and receive real-time security alerts, report incidences, and notify loved ones. Rather, there are numerous local emergency numbers that people are impossible to memorize and often difficult to find on Google. Even here in the U.S., inadequate technology frequently translates into otherwise potentially preventable deaths: Emergency calls drop from mobile phones; callers can't be located due to antiquated infrastructure un optimized for cell phones. With ResSpot, we can help prevent deaths.
How long has ResSpot been in development?
It's been in development since February of 2015.
What are some challenges you have encountered while developing ResSpot?
Financing the project. ResSpot has been self-financed for over a year now.
How did your team overcome those challenges?
We're still trying to overcome the funding challenges.
How do you think Internet of Things (IoT) and Smart Cities can help with personal security in the future?
IoT and location-based technologies enable people to receive real-time security and public safety data,  and act on it in a timely manner.  Providing real-time security and safety information is one of ResSpot's central features.
What's next for ResSpot?
We're running a beta launch In August with a major, privately-owned emergency services company.
What is your development background?
Web development. ResSpot inspired me to learn more about mobile app development.
What type of development background do your team members have?
Nnenna has ten years of experience in IT software implementation and delivery. Nilesh has four years of experience in web and mobile app development.
How did you form the ResSpot team?
Nnenna and Chi are cousins. Nilesh and Nnenna worked together previously.
Preferred coding languages?
Java.
Favorite development tool?
Git and Android Studio.
What technologies are you most passionate about?  Did those passions help shape the app you created?
We are passionate about IoT mobile and location-based technologies that increase accessibility to resources and make existing processes more efficient. Yes, our fascination with those technologies and for a desire to increase access and improve critical services helped shape the ResSpot app.
What advice do you have for up-and-coming developers who may have an idea that they want to turn into a reality?
I represent a large cohort of innovators who are passionate about leveraging technology to solve big problems, but aren't necessarily strong coders (or coders at all). I want to show that you don't necessarily have to be a hardcore developer to build technologies that change the world. If you have the creative vision, curiosity, and persistent determination to get it done, you can achieve anything.
How important is it for companies like AT&T to hold innovation challenges like the AT&T Shape Challenge for pure technological innovation?
The AT&T Shape Challenge is extremely important, particularly given the "investment and acquisition-focused" nature of the current entrepreneurial landscape.  Far too often, a product's worth is gauged not by its technological merits, but rather by i's ability to be monetized, which stifles people who are engaged in creating a great products that address great needs.
---
Share this post