Updated: Dec 18, 2017
Published: Jul 13, 2016
Shape Challenge semifinalists Torch makes parenting easier with a pause button for the Internet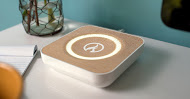 Post by Glen German, Product Marketing Manager, AT&T Developer Program
In February, we invited students, developers, and entrepreneurs to enter a product or app in the Shape Challenge. Unlike hackathons, the Shape Challenge focuses on working products and prototypes – meaning a lot of the kinks have been ironed out. We recently announced the semifinalists for the Augmented Network category, where we asked for submissions of network or content delivery challenge solutions. Now, we invite you to get to know a little bit more about Torch, a semifinalists in that category.
We asked team members of Torch to tell us all little bit more about the their project.
Team members:
Shelley Prevost, CEO: Psychologist, mother of three children, and nationally-syndicated writer, and parenting expert.
Wayne Fullam, CXO: Customer service experience with Apple.
Peter Van de Put, CTO: Over 35 years experience architecting software for companies such as Bridgestone, Unilever, Ricoh, and Nashuatec, and father of one child.
Justin Junda: Lead Developer, and father of one child.
Jake Brown,Product Lead
Tell us a bit about Torch…
We created a router parents can use to help manage their kids' technology use in the home. We don't think the Internet is a scary thing, we think it's awesome. More importantly, we think that if our kids are going to be successful in this digital world they need to be fluent in technology.
Torch incorporates a pause button for the Internet that can be used for things like stopping access during dinnertime or getting them to spend time outside. You can schedule a bedtime for each child that terminates access at the same time every night. You can block content you don't want your kids seeing, and there's a whole reporting section for parents that includes information such as screen time, data usage, and the actual sites your kids visit. We even categorize the top sites (social media, education, and gaming), so if you don't know what the site is you still get an idea of where they are spending time online.
What is the purpose of Torch?
Torch is building tools and providing guidance to make parenting with technology simpler. Parents are overwhelmed and stressed with their kids' use of technology. It's as if the blind is leading the blind: No one has the answers, no one has any realistic guidelines, and our kids know as much (if not more) than we do about technology. Parents need help steering their children away from the bad sites and towards a positive online experience. That's why we created Torch.
What was your inspiration behind the development of Torch?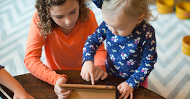 Our CEO, Shelley Prevost, is a psychologist, nationally-syndicated columnist, TEDx speaker, and mother of three children. Torch was born from her struggle with digital parenting, which reached its tipping point one night when she became so frustrated with trying to manage screen time that she threw her son's iPad out the back door. After speaking with other parents, she realized that this was a universal frustration, and quickly becoming the new norm. There had to be a better way.
Jack Studer and Wayne Fullam jumped in to help Shelley solve her digital parenting problem. Together, they developed the idea behind Torch: Technology should be a tool for learning and growth; that it should be enhancing families not diminishing them; and that using it should be simple and painless.
How long has Torch been in development?
We were incorporated in November 2014.
What are some challenges you have encountered while developing Torch?
The most substantial challenge was developing the cloud management integrations (the component that allows Torch users to make changes globally through the Torch CMS and have those changes applied to the router automatically, regardless of physical location). In developing solutions, we had to be particularly mindful of double-NAT scenarios such that no firewall changes would be required if used with another router. The prevalence of HTTPS also presented a challenge. We needed to develop a solution that maintained the integrity of HTTPS while also gleaning as much information from browsing metadata as possible.
How did your team overcome those challenges?
We've developed a custom, highly secure communication protocol for use between our routers and cloud service. The protocol is specifically designed to be lightweight and secure, providing an abstraction layer to quickly deploy new features and configuration updates over the air.
How do you think smart networks will change our data and browsing habits in the future?
Smart networks will fundamentally alter the way we interface with computers. As open wireless and data standards allow for seamless ad-hoc ambient computing networks to form, this breakdown in protocol propriety lends itself to more useful functions for consumers. This technology will abstract meaningful connections between disparate appliances, such as a link between your power utility and water heater, allowing the utility to inform you of a malfunction or offer savings through usage-based billing. As these functions extend into more consumer-oriented goods, technologies that once required an independent app or service will be made obsolete by functions that are now abstracted in an ambient network. For example, in a sufficiently advanced smart network environment, it would be wholly unnecessary to carry a personal device, as your digital persona would follow you securely between the devices you interact with.
We are starting with the router, with sights on a mobile device management system, which would extend parents' oversight capabilities outside of the home. We're also excited about the possibilities of crowdsourcing data on the routers to create "digital parenting best practices" that creates relevant content to improve parenting with technology (for example, commonly blocked sites, trending apps, suggested websites, etc.).
What is your development background?
The beauty of our company lies in the fact that our CEO, Shelley Prevost, doesn't have a technical background. Her background is in psychology. She is partnering with a team of software and hardware engineers to bring the Torch router to life. So, tools once reserved for those with IT degrees, can now be accessed by less tech-savvy parents and used to protect their kids online.
What type of development background do your team members have?
Our team combined has over 50 years of experience in software development/architecture in all programming languages. Our developers have contributed to core software components in SAP R/#, Oracle business suite, Acta/Business Objects, Cognos reporting, and Siebel CRM.
How did you form the Torch team?
Shelley was experiencing the struggle of managing technology and protecting kids in real time, but she worked at a Venture Capital incubator and had a team of engineers at her disposal, who were ready to jump in and help. As the idea and company grew, we were fortunate to find global talent to accelerate the project. Now, we have world-class software and firmware engineers working at Torch, located in places like the Netherlands, Spain, France, and the U.S.
Preferred coding languages?
In general: Swift, Objective C, NodeJS, and for this specific project we also use C and C++.
Favorite development tool?
Xcode for iOS development, and WebStorm for MEAN stack development.
What technologies are you most passionate about? Did those passions help shape the app you created?
Low-level TCP/IP, since it is the heart of modern communications.
What advice do you have for up-and-coming developers who may have an idea that they want to turn into a reality?
1. Develop a precise picture of what your MVP really is and why, and avoid scope-creep like the plague.
2. Identify your user and closely listen to their feedback.
3. Hire great people for your project.
How important is it for companies like AT&T to hold innovation challenges like the AT&T Shape Challenge for pure technological innovation?
We think innovation challenges like this are extremely important to birthing new products that can often live in a vacuum for a long time. It is a win for both the startups and established companies like AT&T.
Interested in learning more about the Torch router? Come see the team's live pitch at Shape in AT&T Park on Friday, July 15th at 7:00 pm.
Register for Shape
Join us at Shape being held at AT&T Park on July 15th and 16th and discover innovative ways tech is shaping our future. We have a line-up of speakers who are visionaries in their fields including Ray Kurzweil, Jason Silva, Nate Silver, John Stankey and Ralph de la Vega along with panels where participants discuss everything from smart cities to the impact of tech on society. Stroll through interactive exhibits to get a glimpse at how technology is transforming the way we live. Take part in the Shape Hackathon and compete for prizes. Marvel as your kids learns to solder and create things they only imagined at Maker Camp Live. Round out your experience by watching the Shape Challenge semi-finalists present their projects live on stage. Enjoy a performance from iHeartRadio LIVE with Silversun Pickups at AT&T Park. Ready to immerse yourself at a tech expo unlike any other? Sign up for Shape today.
---
Share this post