Updated: Sep 08, 2014
Published: Sep 08, 2014
Recent Changes to AT&T Short Code APIs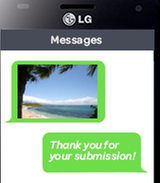 AT&T has recently updated its policies regarding how developers gain access to our short code-based APIs, for SMS and MMS. Developers looking to use these APIs must now fill out and submit a short request form to AT&T. The form requests general information about your organization and the application you want to integrate with these APIs. Once submitted, AT&T will review it and respond either granting access to the APIs, denying access or asking for clarifying information. A link to the form can be found on the SMS and MMS Tour Page and Docs pages. Existing developers using these APIs can continue using them without interruption.
Why The Change?
We are updating our policies to further protect our subscribers who receive short code-based text messages. Also, we want to protect you, the developer, who uses or may want to use our short code APIs to reach AT&T customers.
Wireless carriers around the globe combat SPAM on a daily basis and new reports emerge frequently about over the top message providers who process millions of messages, but have few or any policies in place to combat abusive activity. A popular tactic among abusers is "phishing" where an application poses as a service the user is connected with, attempting to lure the user into providing their personal information.
AT&T works with the leading industry organizations to implement industry-wide procedures and has a team dedicated to wireless fraud. This team actively monitors texting activity, providing services such as our 7726 (SPAM) short code where any AT&T wireless user can report suspected abuse by sending a text message to 7726. The AT&T Developer Program also requires users of all of our APIs to adhere to our Terms of Service, including adherence to short code industry guidelines and policies. The risk of not doing so is to have the application shut down and be permanently barred from the program.
Industry Guidelines
To help make sure your short code based service is "above board" and reaching its fullest potential, be sure to follow wireless industry policies and best practice guidelines. Short code basics include protecting users' privacy by always making sure users opt-in to receive your messages before you start sending them, and always providing a way for users to opt-out at any time. Best practices for mobile marketing campaigns include making sure any advertising around such services is clear and conspicuous regarding the intent of the service, and making sure it adheres to all state and federal regulations. These and other guidelines can be found at the CTIA web site. Additional information for consumes to help combat SPAM
can be found at http://www.att.com.
AT&T is committed to keeping our subscribers safe from abusive texting activity and to ensuring developers who use our short code APIs not only have the best experience with the API itself, but are engaging with an audience of users who trust AT&T.
---
Share this post