Updated: Jun 03, 2014
Published: Jun 03, 2014
Recap: AnDevCon Boston 2014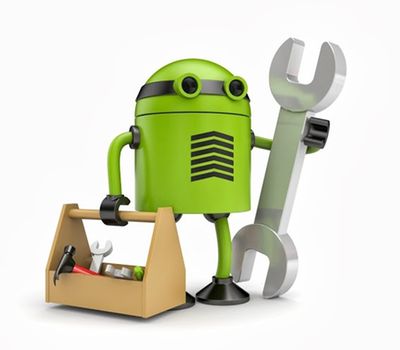 Last week, I travelled to Boston to visit the East Coast version of AnDevCon, billed as the largest independent Android conference in the world. At this event, IT brings together Android developers from novice to advanced, from garage part-time developers to teams from top development who are all interested in learning more about how to build for Android.
Being the outreach lead for ARO, I'm going to focus on the talks that mentioned performance and how to make mobile apps run better and use less battery. There were also talks on specific aspects ("using the action bar") to novel ideas ("Robotics with Android").
Before the conference officially kicked-off there were quite a few tutorials available for developers. On Tuesday, there were a series of tutorials. I learned how to code for the Google Glass, building Mirror API apps ,and 2 apps that run on the Glass developer Kit (GDK).
On Wednesday, the conference officially began. They first keynote was given by the Yahoo! Weather team. The team discussed the aspects of building an application that is rich visually and that also provides timely information. As they described their initial builds, they mentioned that battery life became a concern. So they walked through the ways they now test every application for battery drain. Using a device wired into a Monsoon Power Monitor, they were able to measure the battery drain during application operation. A side note: All of the power numbers modeled in ARO were actually measured on a Monsoon Power Monitor, so you can model the battery drain the same way with ARO. The Yahoo! team said network connectivity was the major power drain – so large, that images are typically only downloaded when the phone is plugged-in and non-WiFi. They have begun using Sync Adaptors to save battery drain on their network connections (more to come on this).
First thing on Thursday, Rick Schwartz from Qualcomm presented "How to Minimize the Power Usage of Your Apps." In this talk, he walked through a number of tools, Qualcomm's Trepn, Power Tutor, and AT&T's ARO. He had very nice things to say about ARO, and the documentation available on our website. Later that day, Godfrey Nolan, in his talk "Top 5 Android Performance Tips," listed number 4 as network usage. He said the best tool out there is ARO and pointed a full room of developers to my talk.
On Friday morning, a room full of attendees met me for my talk on "Measuring and Improving Your App's Network Performance" where I discussed building Flexibly Network Aware (FNA) applications. For more details about FNA, check out this blog post.
My favorite part of any conference is what I call the "Hallway Track," where you get to talk with developers in the hallway, at meals, and in the elevator. I meet so many interesting people from around the world this way. We talk about various things from Android to traveling and make plans to share data and tools, and how to partner on various projects. One guy I met had an extra ticket to see the Red Sox. When you hit up conferences, always meet as many people as you can. You never know where you might end up!
I was interviewed By Clark Buckner of TechnologyAdvice about participating in AnDevCon. It was fun to talk with him about optimizing mobile appllications!
Clark is the online events manager for TechConferences.
Photo via Maria Elena on Flickr under Creative Commons.
---
Share this post