Updated: Dec 05, 2015
Published: Dec 05, 2015
Presentations, videos, and insights from O'Reilly's Velocity Conference and Øredev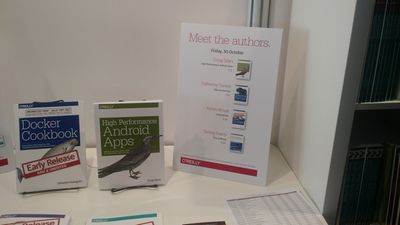 Guest post by Doug Sillars
At the end of October, I traveled to Amsterdam to attend O'Reilly's Velocity Conference. The event occurs four times a year, in Santa Clara, New York, Europe, and Asia. I have attended the Santa Clara version twice before (it is the original, and by far the largest of the group). However, I was happy to see a large group at Velocity in Amsterdam.

Velocity talks mainly cover two topics: Web performance and DevOps. As always, all of the speakers were top-notch and gave excellent talks. There were a number of great presentations on improving performance on mobile.
The keynote by Bruce Lawson of Opera was on proxy browsers, and discussed how by using proxy browsers users can greatly reduce their data usage, and improve the performance of some webpages (by removing a large amount of the data size, the webpage loads faster.) In fact, they find that Opera Mini saves 14% battery and uses 89% less data for customers in India.
Bruce also reports that to buy 500MB of data/month at minimum wage, Americans must work 5.7 hours a month, but in Braz­­­­­­­il, a user must work 34 hours a month. Since the next billion Internet users will be joining on slow and expensive connections, his point was that you need to make sure your website performs well in these conditions. The same can also be said for your mobile app (see AT&T's Application Resource Optimizer to see how to measure the data your app is using)
Patrick Dubois gave an excellent talk on how to use continuous integration in building and releasing mobile applications. His presentation lists a number of tools that his company uses to quickly iterate and release mobile applications. He walks through build tools, customer feedback tools, and ways that his company can take customer feedback (both submitted and analytics based data) to quickly make improvements in their application.
I gave a talk on mobile application performance, and how inattention to mobile app performance can kill your application in the consumer marketplace.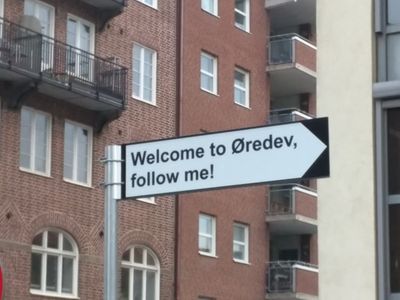 Lessons from Øredev in Malmo, Sweden
The next week, I attended Øredev in Malmo, Sweden where I gave an additional talk on application security. There were a number of great talks on the different aspects of mobile development (so many that I could not see them all, but there is a playlist). Pierre Yves-Ricau presented on Square's LeakCanary, an open source tool to help you find memory leaks on Android apps. It is a great tool that I wrote up in my book, "High Performance Android Apps." It really takes on a lot of the hard work of finding a memory leak into a simple tool/interface for testing to find any memory issues. I highly recommend this talk (and the tools).
Other great talks included genetic engineering, self-driving cars, and Artificial Intelligence. With eight simultaneous tracks, the number of talks is pretty overwhelming, but all of the videos are available on Vimeo and I highly recommend watching them.
In conclusion, two conferences in back-to-back weeks is a great way to quickly learn a lot of new things, but it is also VERY draining. The brain overload of meeting so many interesting people, learning so many new things, and parsing it all takes a lot of energy. So enjoy the videos and presentations mentioned in this post at your leisure.
---
Share this post