Updated: Jan 16, 2016
Published: Jan 16, 2016
Performance matters: How you can use the Internet.org Innovation Lab to ensure apps work everywhere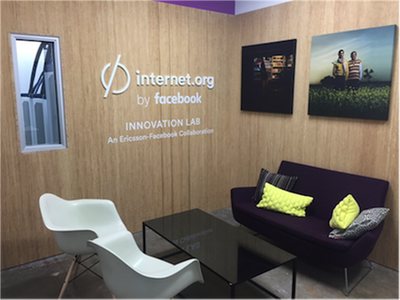 Guest post by Kashaf Mazhar, Solution Architect 
Business Unit Global Services at Ericsson
According to the November 2015 Ericsson Mobility Report, more than 3.6 billion people have mobile broadband subscriptions. This means that every one of these people can seamlessly use all apps in their respective countries, right? Unfortunately, it doesn't quite work this way. The app that opens immediately on a device in the United States where it was developed may be painfully slow over a low-bandwidth Internet connection in Ethiopia. With consumers today operating in different network environments (2G, 3G, 4G, Wi-Fi) on multiple mobile operating systems and a wide range of devices, the complexity involved for developers can be overwhelming. Through the Internet.org Innovation Lab, Ericsson and Facebook are partnering to help developers ensure that app performance remains consistent, across different environments.
In early 2015, the Internet.org Innovation Lab opened on Facebook's Menlo Park campus, providing developers with testing environments and expert advice to optimize apps for users worldwide. The testing environments are run on Ericsson's leading edge network technology GSM, WCDMA and LTE, allowing developers the opportunity to test in a variety of network conditions – similar to those found in Africa, Asia Pacific, India, and Latin America – without having to travel to each location.

In the lab, application testing is not necessarily limited to developing countries. Chances are, we have all experienced app issues in rural areas with poor coverage or in crowded events with 15,000 other screaming fans. In the Innovation Lab, developers can see HOW their app behaves in such conditions, WHICH issues it exhibits, WHY performance degradation occurs, and WHAT measures can be taken to get the optimal settings. Tools like RF shielded boxes, radio channel attenuators or variable Q0S SIM profiles are available for use by developers while apps are stress tested for functionality.
We believe that great apps should work everywhere. If you are a developer interested in visiting us for an application test session, request a time here. Together, we can work to create a high-quality experience for the next five billion connected users, even people in low-bandwidth areas.
7 Questions Developers Ask About the Innovation Lab
1. How can we schedule time to come to the Lab?
You can request time in the lab by signing up here.

2. Do I need to sign any paper work?
Yes. After you have successfully scheduled a time to visit the Innovation Lab, you will be sent an invitation e-mail along with a NDA document. This document needs to be signed and either sent back th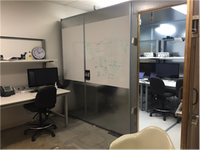 rough e-mail or brought with you during your visit. The lab is located on Facebook (FB) Menlo Park Campus. Any visitor arriving at FB is also required to sign an electronic NDA to enter the FB campus.

3. What network environments are available?
With the help of Ericsson, we have set up the lab to duplicate network conditions from different regions (support for both urban and rural environments). The lab supports all wireless technologies including GSM, WCDMA, and LTE. The regions supported are:

Region 1 – Africa
Region 2 – India
Region 3 – LATAM
Region 4 – ASIA pacific

4. What can I test?
The lab provides emulation of mobile network conditions form different parts of the world. You can imagine that you are physically located in a different country and are using the handset. This gives you visibility into how users of that region interact and see your application. The lab does not limit any testing and you should be able to test performance of your application based on different network conditions.
5. What devices are available for testing?
We have variety of Android devices from different regions and some feature phones with proprietary OS as well.

6. Can I bring my own device?
Yes, as long as the phone is unlocked and can access any SIM card.

7. What do we need to prepare before we come?
In general, you should focus on what you like to test and have a test plan in mind. You need to decide on the following:
– Are you testing an application or mobile web?
– What OS is your target testing?
– What region?
– Which devices?
---
Share this post