Updated: May 09, 2017
Published: Nov 02, 2015
Organizations That Are Helping Save Lives Through More Efficient Apps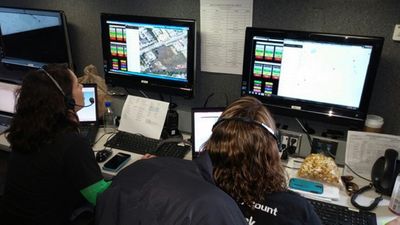 Guests Jackie McCarthy, Director of Wireless Internet Development at CTIA, and Mark Reddish, Senior Counsel and Manager of Government Relations at APCO International contributed to this article.
For most of us a dead battery on our smartphone is usually just an inconvenience. Imagine the impact of a dead battery to Public Safety and Emergency Response teams or the citizens they're trying to serve in a life critical situation? What about congested wireless data network when seconds count?
Understanding the importance of mobile app efficiency for police, fire, EMS and public safety officials, CTIA-The Wireless Association®, APCO, and AT&T have worked together with several public safety app providers to identify and eliminate unnecessary battery drain, streamline data usage, and ensure apps are as responsive and efficient as possible when every second counts.
CTIA-The Wireless Association®
Apps provide an expanding array of content and services, from streaming video and music to navigation and social networking. As apps become more data-intensive, it's critical that developers design apps that download and deliver content efficiently so that they are good stewards of users' data plans and device batteries. Likewise, consumers should understand how apps use data since app performance is a key component of their wireless experiences. CTIA-The Wireless Association®, its members, and the app developer community support efforts to educate both app developers and consumers about the factors that impact app data usage, and ways to build more efficient apps. CTIA is proud of its work with APCO to help its member-developers improve the performance of critical public safety and first responder apps.
APCO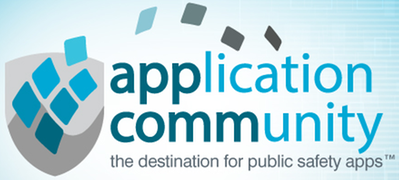 The Association of Public-Safety Communications Officials (APCO) International – the world's largest association of public safety communications professionals – recognized that apps hold great potential for public safety and began working to ensure they're as effective as possible. For a start, APCO created the Application Community (www.AppComm.org) to facilitate collaboration and serve as the single trusted site for public safety apps. As developers sought to have their apps included on AppComm, the need for evaluation criteria became evident. Thus, APCO developed the Key Attributes of Effective Apps for Public Safety and Emergency Response to provide public safety professionals, app developers, and the general public with an outline of important considerations for apps that include public safety or emergency response features.
The Key Attributes address issues such as security, privacy, and data and battery efficiency. APCO sought partnerships with a variety of stakeholders to ensure public safety apps are as effective as possible, which resulted in a collaboration with CTIA and AT&T to examine how apps manage data and battery usage. APCO invited a few developers to participate in an app efficiency testing program using the Application Resource Optimizer (ARO) with support from AT&T's experts.
AT&T ARO
AT&T ARO is a diagnostic tool for app developers for optimizing mobile performance. This free tool can be used to improve app battery life, data usage, and responsiveness by pinpointing the source of wasteful data & power drains. ARO analyzes your traces for 24 Mobile Best Practices to expose hidden problems in your code providing clear, easy-to-follow recommendations on how to fix them.
Highlighted below are two app examples from these partnerships:
PulsePoint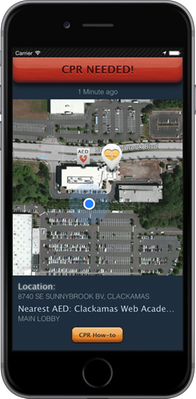 PulsePoint is literally a life-saving app, created by the non-profit PulsePoint Foundation. When someone in a public place needs CPR, the app "dispatches" nearby trained users and shows them the location of the closest AED. These citizen and off-duty professional responders then initiate CPR and, in some cases, deliver a rhythm‑restoring shock before dispatched responders arrive, dramatically increasing the victim's chance of survival. When lives are at stake, seconds truly matter. Due to the always-on nature of PulsePoint, it's critical that the app operates as efficiently as possible.
Using ARO to evaluate PulsePoint revealed that, while the app was well conceived and engineered, there were opportunities for improvement. After implementing ARO‑identified optimization strategies, the app gained meaningful network efficiencies. Throughout the evaluation process, the Foundation confirmed its commitment to develop in a fashion that ensures that PulsePoint is as effective – and as efficient – as possible.
STING
STING is a situational awareness system with mobile apps that allows field units and commanders to share real-time location information, pictures, notes, and mission updates. The majority of their customers are law enforcement teams who perform a variety of dynamic operations (SWAT, Narcotics, Mobile Field Force, etc.), however, they have recently released Fire and EMS versions of STING that are also in use today.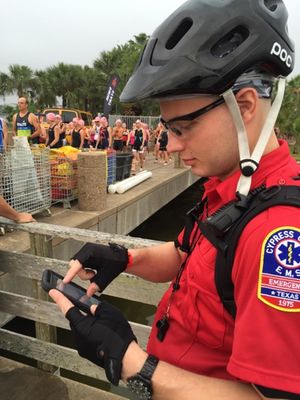 Data and battery efficiency are especially critical for STING for two reasons. First, whereas consumers have access to power throughout most of the day, first responders in the field have to be able to operate for long periods without recharging a device. In particular, frequent GPS and compass orientation updates can drain the battery quickly over long periods of use. Second, for security reasons, data is not permanently stored on the device, so accessing photos and notes from the system requires a data connection for download and upload of information. Together, these factors make STING's data connections more important, which requires more intensive management of the battery and data usage by the app. ARO's evaluation helped the developers ensure STING manages the GPS location and orientation acquisition appropriately while creating data connections and throughput as efficiently as possible. ARO is now a tool used regularly to keep the app running at optimal performance. STING is constantly improving as features are added, new smart devices are manufactured, and wireless networks improve; hence ARO allows STING developers to continually evaluate new algorithms and architectures to optimize the system.
APCO has continued working with developers, public safety professionals, and industry experts to identify issues and work toward solutions (Learn more here). Whatever your area of expertise, consider joining the efforts to improve apps for public safety and emergency response.
For more information, check out the following resources:
---
Share this post