Updated: Nov 24, 2013
Published: Nov 24, 2013
Open Source and Conference Hallway Track: ARO and NetBeans IDE
One of my favorite parts of a conference is getting to meet brilliant people that I might not meet otherwise. Simple conversations made in the hallway, or at the lunch table can lead to amazing partnerships.
Earlier this month, I was in Malmo, Sweden at Oredev. On the way to dinner (and a sauna), I sat on the bus with Geertjan Wielenga. Geertjan works in the Oracle Developer Tools group – mainly building integrations into NetBeans IDE- a powerful Java IDE. We talked a bit about each others roles, and the conference, and I mentioned that we wanted to integrate ARO into various IDEs. We agreed to sync up later in the conference. Imagine my surprise the next morning to see this post:
http://blogs.oracle.com/geertjan/entry/at_t_application_resource_analyzer
Over the next few days:
https://blogs.oracle.com/geertjan/entry/libjpcap_so_on_ubuntu_for
https://blogs.oracle.com/geertjan/entry/notes_from_at_t_aro
https://blogs.oracle.com/geertjan/entry/two_sessions_all_humans_should
https://blogs.oracle.com/geertjan/entry/cordova_maps_and_at_t
Geertjan shared the alpha binaries with me, and it was really easy to set up and run:
I took a trace on an emulator, and opened the results.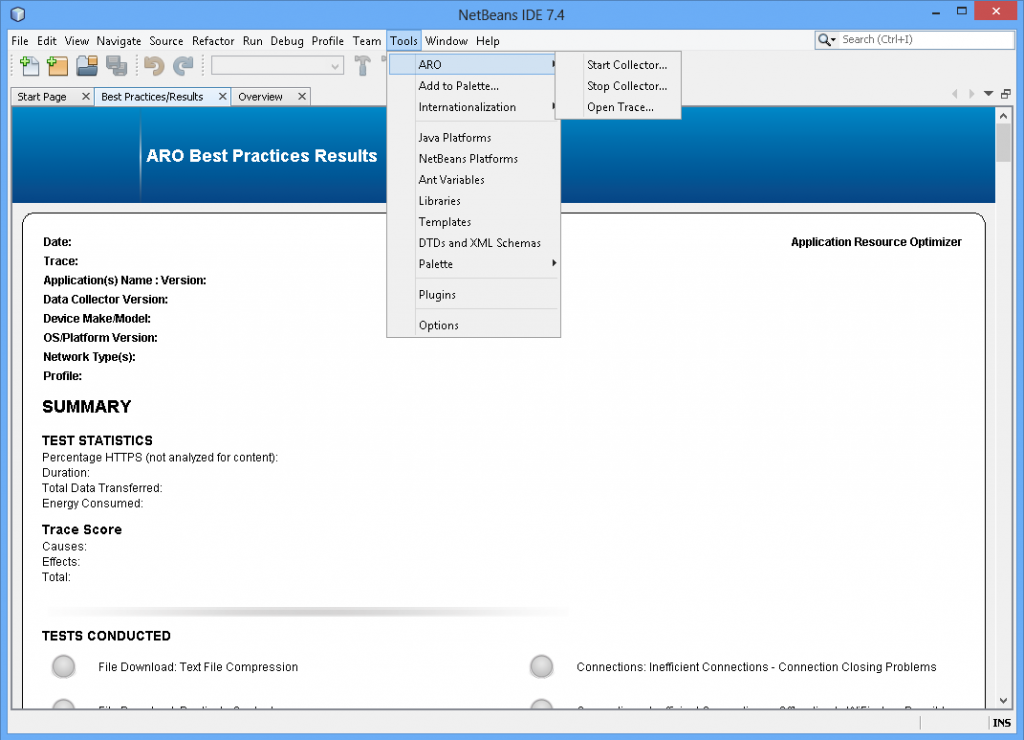 We have when looking at the trace 2 of the 5 tabs, and the synced video window: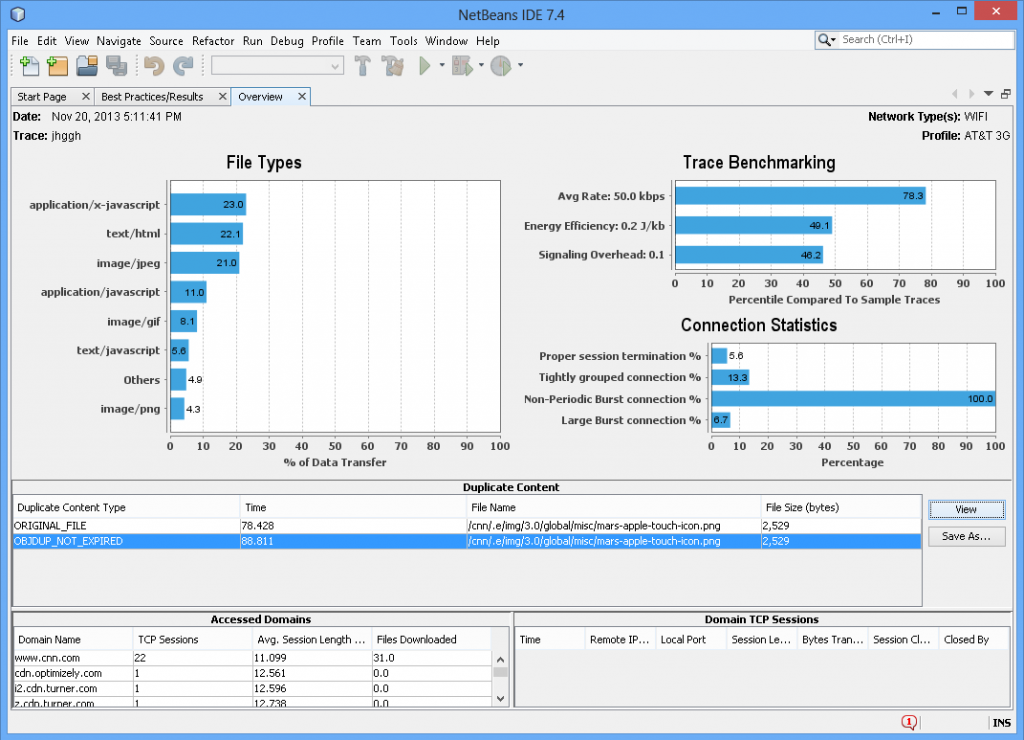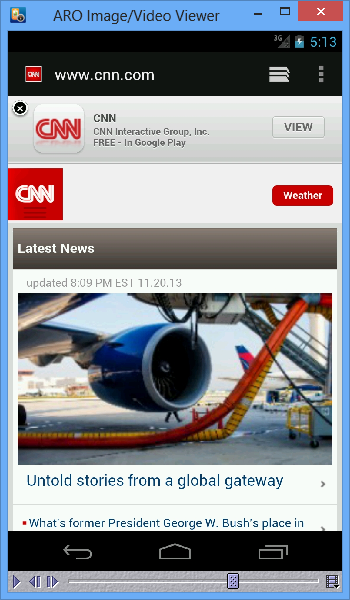 So easy to use, and how cool!
We are looking forward to working more clsoely with Geertjan and the NetBeans IDE team to get this integration completed.
I would also encourage you to spend as much time as you can in the "hallway track" at conferences you attend. You never know who you will meet, and what amazing partnerships might arise.
---
Share this post