Updated: Dec 11, 2015
Published: Dec 11, 2015
Navigating the innovation adoption curve with Robert Scoble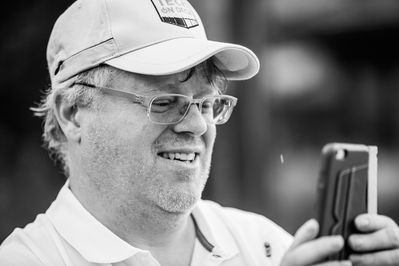 There are some who meet the future with excitement, never reluctant to sign up as a beta customer despite potential product bugs, serving as a kind of guinea pig. Others wait for more efficient and less expensive versions of a product at the end of the adoption life-cycle. Technology we take for granted today – from smartphones to hybrid vehicles – were once thought to only appeal to early adopters. The entrepreneurs, developers, and innovators of today need to consider the long market-acceptance struggle when creating groundbreaking new industries or simply re-inventing existing ones. Why do some technologies get adopted while others don't? With the inundation of connected products and cloud services, how do we embrace the everyday user to leverage them to bring the rest of the world along? Can they help accelerate tomorrow's solutions for the mass market or do we even need to?
Discuss answers to these questions and more at a special edition of Futurecast on January 4th at the 2016 AT&T Developer Summit. Futurecast is a series of curated, intimate discussions with thought leaders designed to vet, debate, and ultimately spark ideas that will set the course for our collective technology future.
Futurecast Guest Speakers
Join us as we speak with Robert Scoble, blogger, technical evangelist, and author as we discuss why developers should be excited about the future beyond the mobile era. Scoble is a well-known and popular personality on social media and is one of Silicon Valley's most respected commentators on new technology and start-ups. He currently works for Rackspace and the Rackspace-sponsored community site Building 43 promoting breakthrough technology and startups.
Also joining us for the discussion is special guest, Gary Shapiro, president and CEO of the Consumer Technology Association (CTA)™, the U.S. trade association representing more than 2,200 consumer technology companies, which owns and produces CES® – The Global Stage for Innovation. Shapiro has helped direct policymakers and business leaders on the importance of innovation in the U.S. Economy.
The discussion will be moderated by Andrew Keen, one of the world's best known and controversial commentators on the digital revolution. He is the author of three books: Cult of the Amateur, Digital Vertigo, and his current international hit The Internet Is Not The Answer. He is the host of the popular Internet chat show "Keen On," a Senior Fellow at CALinnovates, and a columnist for CNN.
How Do I Participate?
It's easy to sign up for Futurecast. To participate in the special edition of Futurecast at the 2016 AT&T Developer Summit:

Click "Register Now" to register to attend the event or to log into your existing registration
Scroll down on your confirmation page to the

"Futurecast" section

and expand it by clicking on the "+" sign
Complete the registration and submit
Register as soon as you can – space is limited!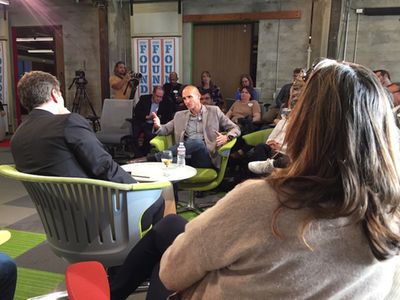 About Futurecast
Featuring guests like Sebastian Thrun, Gavin Newsom, and Steve Case, Futurecast discussions revolve around how technology is shaping our world. Each event focuses on a single topic, such as the science fiction of Silicon Valley, the use of technology in government, and investing for inclusion. The series is sponsored by the AT&T Foundry and Ericsson. The AT&T Foundry innovation centers are fast-paced and collaborative environments, designed to deliver applications and services to customers more quickly than ever before.
Check out guest blog posts by members of our developer community from Futurecast presented earlier this year:


---
Share this post