Updated: Sep 10, 2014
Published: Sep 10, 2014
My Avatar Just Called… Wha…?!?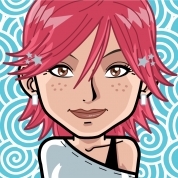 It's been quite some time since we've updated you on our progress towards web-based communications. We announced at the 2013 AT&T Developer Summit the beta of our Call Management API and left it available to developers for almost a year before we quietly turned it down. In parallel with this, we launched at the Foundry our att.js project built on the powerful WebRTC standards. That has gone quiet, but don't misconstrue our intentions. We took your feedback and are eagerly looking forward to the next evolution of web-based communications… specifically speaking, the convergence of audio, video and data.
What excites me about web-based communications isn't just the yet-another-web-based-calling app. It's the innovative ways in which you will be able to intermingle, split apart and rearrange communications in a very simple and intuitive manner that we've never seen before. AT&T will be bringing the ability to integrate communication and sharing without the burden of communication infrastructure to the developer community. We've also innovated on top of WebRTC to bring to you quick methods for every day communication musts like hold, mute, and transfer, saving you time from having to implement these yourself. Check back soon for the complete details of what all is included in our Enhanced WebRTC SDK.
Imagine being a first-person gaming app and integrating live, peer-to-peer audio so pervasively into the game that the heads-up display in a helmet projects the caller ID or even a live video feed and the data channel delivering new in-app (or even real-world) data in sync with the call. Imagine if your character could reach out to you; simply combine your in-app AI with both the AT&T Text-to-Speech API and the AT&T Enhanced WebRTC APIs. The boundaries between the real-world and virtual reality can be blended in fantastic new ways.
These APIs aren't just for games. Possibilities abound for opening up entirely new levels of communication and engagement between your customers and your support, care, and sales teams. Innovative use of these APIs can optimize the time of interaction and drive promoter scores to new heights.
Keep watching http://developer.att.com/ for more announcements and in the meantime feel free to comment below.
Photo via Flickr user SharonaGott under Creative Commons.
---
Share this post