Updated: May 09, 2013
Published: May 09, 2013
Mobile Monday Seattle
AT&T sponsored Mobile Monday Seattle at the Harbor Club this week in Bellevue Washington.
Mobile Monday Seattle is the premiere gathering of the area's wireless, high tech, and mobile technology community. The goal of these monthly events is to foster communications and networking between professionals and to provide a forum to meet others working in the mobile industry.
Local leaders in mobility attended the meet-up on Monday to discuss hot topics ranging from APIs, HTML 5, and roadmaps and mobile strategies for companies like: AT&T, Microsoft, Red Foundry, Apptentive and ProgrammableWeb. A number of our AT&T Developer Program team members were there to highlight the program's products and services. Balsu Thandu, Director of Business Development, presented on the vast toolset available. Michael Pacholec, Director of Developer & Platform Evangelism, sat on a panel with other local mobility leaders and discussed current trends and what's hot in mobility. Other AT&T folks there to talk about AT&T's API Platform included: David Okamoto, Christian Stark, Wes Allio, Brad Barnhart, and Kevin Griffin.
Here are a couple of photos from the event: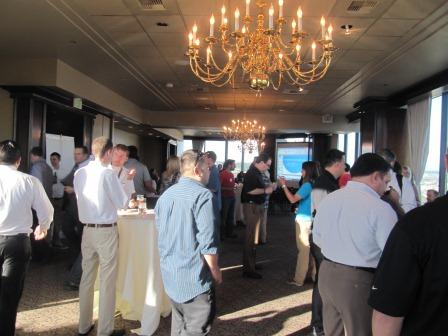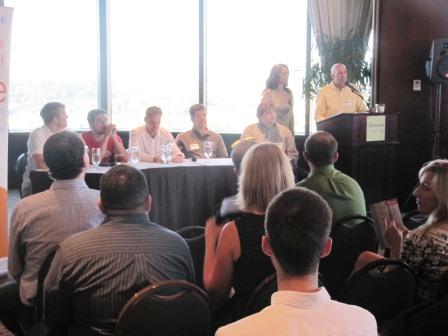 Check out more photos from the event on Facebook.
To sign up for future Mobile Monday events, be sure to watch Mobile Monday Seattle's Eventbrite site here: http://www.eventbrite.com/org/1019328701?s=14281049
---
Share this post