Updated: May 09, 2017
Published: Nov 06, 2015
Mobile App Performance Insights From European Developers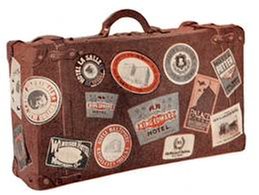 Post by Doug Sillars
For the last month and a half, I have been traveling through Europe, with my family, and simultaneously promoting mobile performance tools like AT&T's Application Resource Optimizer and my book, High Performance Android Apps, to developers. I love showing how performance improvements to mobile apps boosts customer satisfaction, loyalty, and sales – while speeding up the app, and improving device battery life.
My tour began in Copenhagen at the Endomondo office (MapMyRun). There were two other great talks at the event, and about 25-30 developers in attendance. The Endomondo office is situated on a canal and we could see kayakers out on an evening paddle going by the windows.
The next week, I found myself in Hamburg, Germany, where I was fortunate to present to two different groups: The Google Developer Group and a Web Performance Meetup. At the first event, a great group of about 50-70 developers attended and they were all very enthusiastic about application performance. The talk before mine was by Rocco Bruno on the GCM NetworkManager (the slides are in the Google Developer link above), He provided a GREAT introduction to this strong new tool to help your background network tasks use less battery and become more efficient. (My luggage is sporting one of the awesome stickers they were handing out.)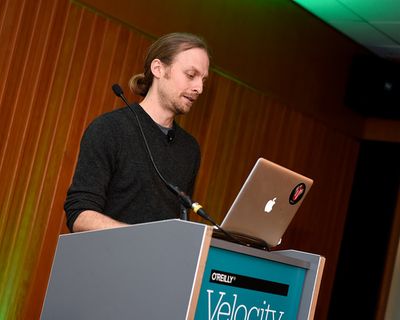 The next night, I went to the Web Performance meetup, where I talked about the mobile web – what developers are doing right, and what they can do better – to 20 die-hard performance nuts who braved the cold rain to attend. Despite some technical difficulties with PowerPoint, we had a great discussion.
After Hamburg, my family and I traveled to Berlin, where I was welcomed by the GDG Berlin and DGD Berlin Android groups. The talk before mine was about all of the new tools and features added to the Google Cloud in the last year, and I was able to follow up with all the great performance information I have learned from ARO, and from the writing my book, which was released the same week by O'Reilly.
After Berlin, I took a week to visit Dresden and Prague with a break on giving talks. Last week, I was the speaker for the GDG Vienna and AndroidHeads in the awesome PSPDFKit offices (bonus: just a 5 minute walk from my AirBnb). There were 20 dedicated Android enthusiasts at the event, and we had great conversations around performance, and how to help them maintain their app's performance.
For the next 10 months, my family and I will be traveling through Europe. My next talks are at Velocity in Amsterdam on October 30 and at Oredev in Malmo, Sweden November 5-6.
If you are interested in having me speak at your European Meetup or conference, leave a comment, send me an e-mail, or Tweet (@dougsillars), and we'll work to make it happen.
---
Share this post