Updated: Aug 18, 2014
Published: Aug 18, 2014
Microsoft Universal Windows App Challenge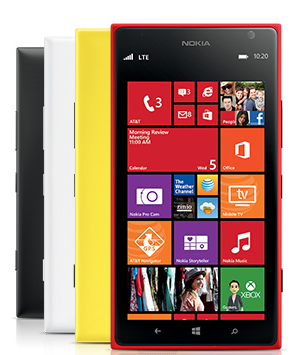 We are excited to announce the Microsoft Universal Windows App Challenge during the AT&T Hackathon. Please see below for the Details.
What Are Universal Windows Apps?
With Universal Windows Apps, Microsoft has made it easier than ever before for developers to deliver a uniform, outstanding application experience across phones, tablets, and PCs running Microsoft Windows. Visual Studio 2013 radically accelerates your ability to build solutions that target multiple device types, enabling you to centralize all your business logic, and even leverage common UI across both as well. You can find more about building a Universal App here.
Challenge Details
Any Windows app submitted during the AT&T Hackathon is eligible for a chance to win* the Windows Universal App Challenge irrespective of which accelerator you choose. The challenge requires you to register your entry before the end of the AT&T Hackathon, for judging.
Grand Prizes:
First Prize: Surface Pro 3
Second Prize: Nokia Lumia 1520
Third Prize: Dell Venue 8
How to Participate
Existing Windows Developers: You can apply to be part of the challenge by simply sending a confirmation email from your Windows Developer account ID (or Publisher ID) with a brief about your app to attwinappchallenge@microsoft.com
New to Windows Development? If you don't already have a Windows Developer ID, you can also request for free a 1-year Dev Center Subscription by sending an email to attwinappchallenge@microsoft.com (with Subject – Request a Token). Create a Windows Developer Account using the token and send us the account ID, along with a brief about your app, at attwinappchallenge@microsoft.com.
*No Purchase Necessary. Open only to students, hobbyists, or professional developers who are registered event attendees of the AT&T Hackathon 18+. Game ends 9/8/14. For details, see Official Rules.
---
Share this post