Updated: Dec 19, 2012
Published: Dec 19, 2012
Meet AT&T's 2013 Developer Summit Speakers
Our Developer Summit starts in two weeks and we're buzzing with excitement! One of the reasons we're so excited about this year is the list of speakers we have on deck. These experts are paving the way in their fields and have wealth of ideas and go-to-market strategies to share. They'll be a wide range of speaking session topics such as M2M, enterprise trends, HTML5, developing for vehicles, and app marketing. There will also be platform specific sessions. Visit the speaking session page for a full list of speaking sessions and speakers.
Keep in mind that many of these folks will also be available for networking throughout the event, so be sure and come up with some questions to stump them with!
Here are some of the experts that will be there from AT&T:

Amy Wilson is a Marketing Director with the AT&T Mobile Applications and Distribution team. She spends her time establishing distribution for consumer applications across many customer touch points (on device, on the mobile web, and in retail). She got her start in mobile over 10 years ago at Cingular Wireless working on the very first premium ringtones and games. Session: AT&T Consumer App Marketing/Distribution Channels
Kate Herring is a senior product marketing manager with AT&T Mobile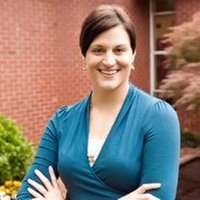 Applications and Distribution team. Kate's focus is third party applications process and enablement efforts. Kate helps facilitate relationships between internal AT&T teams, the third party team, and their developer partners to support optimal delivery of applications. Prior to joining AT&T Mobility, Kate's work at AT&T was focused on developing online marketing and advertising solutions for local businesses. Kate's background also includes strategic business consulting in the private and public sectors. Session: Leverage AT&T Platforms to Differentiate Your App
Igor Glubochansky is responsible for enterprise mobility applications product management for mobile marketing and developer solutions. His team creates business solutions that help corporations to wirelessly enable their business processes and customer relationships. These solutions are delivered through a combination of assets from AT&T and a select set of best-in-class ecosystem partners. Session: Top 5 Enterprise Trends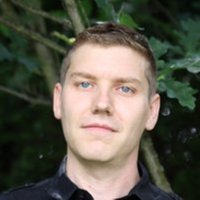 Erich Tompkins is a senior product marketing manager with AT&T Mobile Applications and Distribution team. Erich is also a subject matter expert on Open NFC Technology for AT&T, specializing in its uses for 3rd party Games and Applications. Erich has been working in the Mobile device industry for 12 years, and got started in Mobile by launching one of the world's first smartphones for Palm Computing. Session: Reach Out and Touch the Real World: Developing for NFC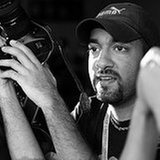 Adam Lotia is an Innovation Coach at the AT&T Foundry® in Plano, Texas, and is responsible for leading new projects, assisting third-party developers, understanding AT&T's open API platform, and accelerating the pace of innovation through creativity and collaboration. Adam joined the Foundry in June 2011. Session: Reach Out and Touch the Real World: Developing for NFC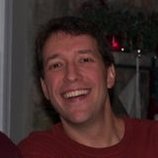 Kevin Daly is the Lead Product Development Manager in AT&T's Consumer Marketing organization defining the technical requirements for the exposure of Real Time IP Communication APIs. During his 17 years with AT&T Kevin has held a number of roles, including technical architecture support of AT&T Mobile Video Share and International Voice Services. Session: The Power of AT&T Calling…in Your App
Doug Sillars, PhD got his start building fast apps in order to study extremely fast chemical reactions. He has leveraged this experience and 10 years as a member of the AT&T Developer Program to become a leading expert in mobile application optimization.
Session: Turbocharge your mobile app
Already know which sessions you want to attend? Drop us a note below and let us know why you picked them!
---
Share this post