Updated: Feb 24, 2016
Published: Feb 24, 2016
LevelUp shares what it takes to consistently make it to the top 3 at the AT&T Summit Hackathon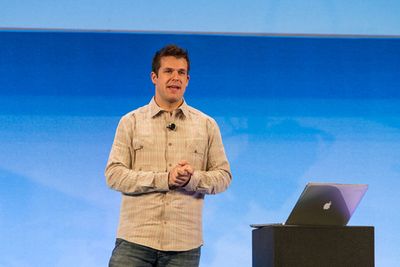 In this edition of our Featured Developer series, we connect with Team LevelUp, the second place overall winner at the 2016 AT&T Developer Summit Hackathon. The three team members Brian O'Connor, Ken Bailey, and Walt Austin are co-workers who designed an app to help parents gamify chores for their kids. Watch the LevelUp pitch here.
The 2016 AT&T Developer Summit Hackathon challenged over 1,000 developers to create an app in a day. The teams that created the final top 20 apps presented at the end of the second day. From that group, the top three teams, including Team LevelUp, had the opportunity to present their app on stage during the AT&T Developer Summit Keynote where audience members voted for their favorite app via text. All hackathon teams had an opportunity to win one of more than 40 challenges that combined for over $300,000 in cash and prizes.
If you haven't seen it yet, take a look at the Featured Developer profile of the 2016 Grand Prize winner, Team KineticCare, here. If you weren't able to attend the 2016 Developer Summit see a short recap here or watch the full broadcast recording here.
Hear more from LevelUp team member, Brian O'Connor:
We caught up with Team LevelUp shortly after their success at the AT&T Developer Summit Hackathon to learn more about the team and the application.
What prompted you to attend the AT&T Developer Summit Hackathon?
This was Walt's fourth year, Brian's second year, and Ken's first year attending the AT&T Developer Summit Hackathon and members of this team have placed second overall for four years running. Overall, Brian has participated in nine hackathons, Walt in four, and Ken in one.
What did you do to prepare for the hackathon?
Since Ken was new to hackathons, we had a quick overview session to cover logistics, what the experience would be like, and where to focus efforts. Having competed in several of these hackathons, we didn't feel the need to prepare much more than that.
How did you divide up the work on the app?
The three of us work together daily so tasks naturally fell to each team member. Walt focused on the idea, primary use case, the pitch, and the interaction design. Ken focused on the back end code that integrates into all of our sensors and AT&T APIs. Brian focused on the front end style and code.
Did you bring anything with you that would help build and test your app?
We brought our laptops, extension cords/surge protectors, test phones, and some Arduino boards in case we wanted to build anything with those. AT&T did a great job providing everything we needed during the hackathon.
Did you have a strategy in place when deciding what type of app to create?
We didn't have much of a strategy when making the decision, but we did stick to a following schedule:


11am – noon: Listen to sponsor lightning pitch presentations
noon – 3pm: Ideation and iteration on ideas
3:30pm-4pm: App selection
4pm – 6pm: App design
6pm – 9am: App development
9am – 10am: Pitch practice
10am – 11am: Final testing and last minute pitch practice
Tell us a little bit how you setup your space at the hackathon?
Being from Atlanta, we have to rent hotel rooms at the Palms to be able to attend the hackathon. The hotel rooms are also a convenient place to do all of our work because they're private, comfortable, have windows that we use as whiteboards, and have available seating when the main hackathon rooms fill to capacity.
How have hackathons helped you personally?
Coming from a consulting background, we have seen a very similar parallel between a typical project and a hackathon; the phases of a hackathon align to the phases of a project compressed into 24 hours. The team goes through ideation, idea selection, design, development, testing, enhancements, and then pitching the concept to judges.

What was your experience at the AT&T Developer Summit Hackathon like?
The AT&T Developer Summit Hackathon was a great experience. Besides being over caffeinated and delirious from lack of sleep, the team was enthusiastic, dedicated, and grew their design/development/and pitch skills. The swag was also pretty awesome!
What does the AT&T Developer Program and AT&T Hackathons mean to you?
This has been a yearly occurrence for our team and has been the best team-building event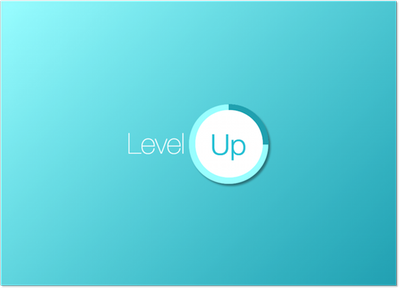 that we've ever participated in. Our teams have worked incredibly more efficiently after competing in the Developer Summit Hackathon.
How important is it for companies like AT&T to hold hackathons for developers?
Very important. This even gives developers a chance to network and demonstrate their ability to rapidly prototype and innovate.
Any developer-related advice, or lessons learned from your participation in the hackathon?
We would recommend spending as much time on your idea as possible. Development issues will crop up, but you want to make sure the overall direction of your app presents a meaningful use case.
What advice do you have for up-and-coming developers, especially those who are going to attend their first hackathon?
Play with open source technologies so you're not struggling with technology as much. Use the time at the hackathon to learn about the APIs and devices that are new.
Do you have any tips on presenting to the judges?
Be excited. If it doesn't work, still focus on showcasing your idea and thought process.
What is your development background?
All three of us can develop and we span front end and back end technologies.
What type of development background do team members have?
Ken and Brian are the most technical developers, but Walt comes from a development heavy background and can still hold his own when it comes to coding.
How did you form your team? Was it set before you arrived or did you pull it together on site?
The three of us work together so it was a natural formation.
Favorite AT&T API?
Preferred coding languages?
JavaScript (both in web browser and NodeJS)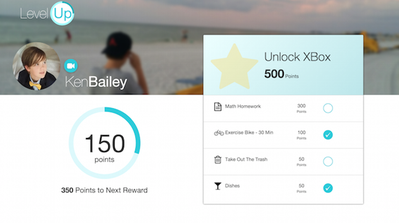 Favorite application development tools?
Ionic – It allows you to get an app up and running incredibly fast. We worked primarily with a MEAN stack – Mongo, Express, Angular, Node.
How did you come up with the idea for LevelUp?
We wanted to gamify the house – take the living space and make a game by using different rooms. This eventually led to LevelUp and gamifying chores.
What is the purpose of LevelUp?
Parents are increasingly finding that their children can be a bit too entitled. The increasing number of devices and connectivity have contributed to the millennial persona.
Enter LevelUp, which gives parents the ability to configure a rewards system. Teenagers and kids are assigned chores or tasks such as taking out the garbage, doing the dishes, and of course completing their homework. Once a task is completed, points are earned and unlock rewards such as cell phone data, access to the outlet that powers the XBox or TV, and even unlocking the door to the game room!
What technologies did you use in LevelUp?
AT&T Technologies: WebRTC, M2X, Flow, Sponsored Data Rewards, AT&T Digital Life
Other Technologies: Angular.js, AWS, Node.js, Materialize, Bootstrap, JQuery
How does your LevelUp app work?
Sensors trigger events that give the kids points and unlock devices around the house. You can learn more about the app at joinlevelup.com.
What are your future plans for LevelUp?
LevelUp is something that we would like to see in production one day soon focusing on the minimum viable product – we want to get this into parents' hands and start getting feedback.
What's Happening in the AT&T Developer Community?
Would you like to meet more developers in our community? Join us at an upcoming event: http://developer.att.com/community/events
---
Share this post