Updated: Jul 10, 2015
Published: Jul 10, 2015
Launchpad Energia + M2X: Video Tutorial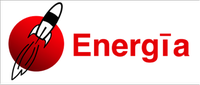 Guest post by Kristin Peterson, Project Manager at Citrusbyte
Start prototyping your next Internet of Things product in minutes with AT&T M2X and one of TI's low-cost LaunchPad microcontroller-based development kits. All LaunchPad devices support the Energia open-source electronics prototyping platform, and the M2X library comes pre-installed on the Energia Integrated Development Environment (IDE).
Check out the Launchpad Energia + M2X Video Tutorial to learn how to interact with M2X using your Launchpad device:
About the Author:
Kristin Peterson is a Project Manager at Citrusbyte and works on the AT&T M2X team. With offices in Los Angeles and New York City, Citrusbyte provides design, engineering and product strategy for data intensive software systems.
---
Share this post